Nicki Minaj & Bunji Garlin Angered By T&T Cops Treatment Of Buju Banton
Nicki Minaj and Bunju Garlin are among the Trinidadian celebrities who speak out against cops treatment of Buju Banton last weekend.
Despite his running with law enforcement on Saturday, Buju Banton still performed to a sold out crowd at the Queen's Park Savannah in Port-of-Spain. The Jamaican singer even invited the Commissioner of Police, Gary Griffith, on stage where the two calls for peace and unity. Soca legend Bunji Garlin posted a lengthy message condemning the treatment of the reggae star by law enforcement in his T&T.
"I am not in Trinidad but I just heard some news that had me puzzled and sad and hurt," Bunji wrote on Instagram. "I don't know what happened nor am I a judge but I do know in all my years going to Jamaica, myself, my wife @fayannlyons and my daughter Syri, even our fellow musicians and friends have always been treated with love and high levels of respect from immigration to street to government officials. I do hope this doesn't harden the hearts of either side of the fence. @bujuofficial Trinidad and Tobago has always been a strong support and welcome brother."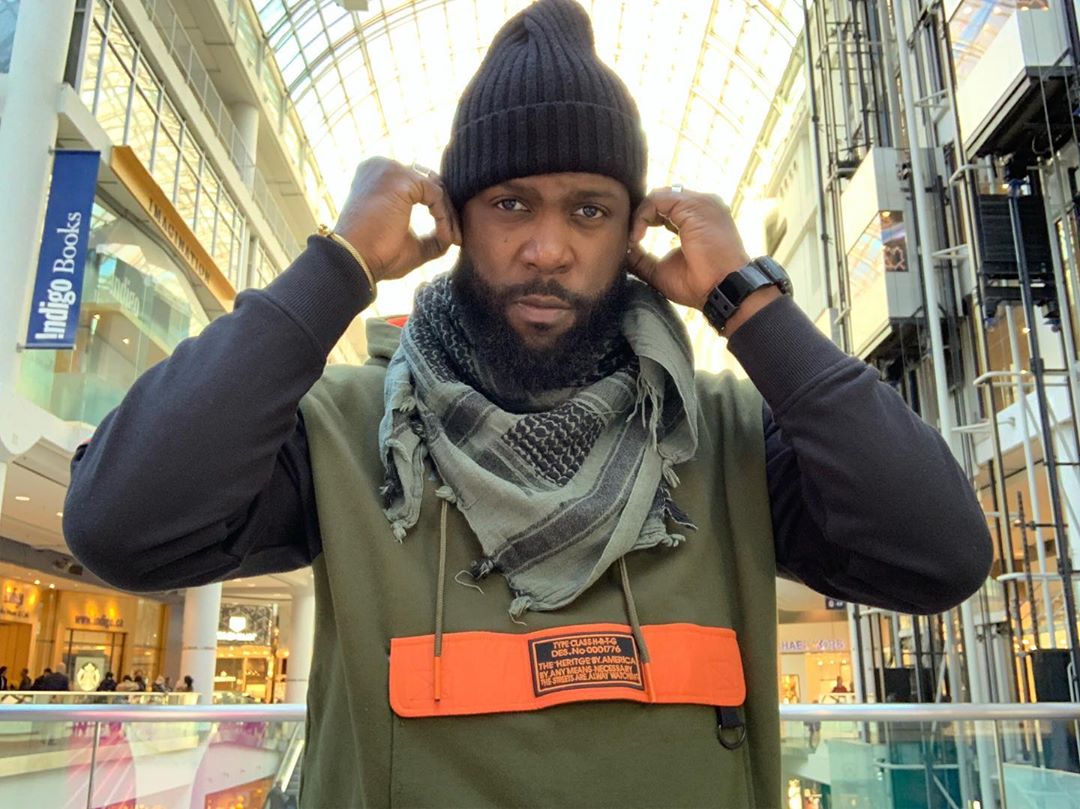 Nicki Minaj, who is perhaps the most famous Trinidadian on the planet, did not issue a public statement on social media, but reggae site 18 Karat claim to get an interview with her.
"They had no good reason to search the man's room except that he is a Rasta and today is 420. What they did is disgusting," Nicki said. "For a man like Buju Banton who was victimized by the American justice system to be treated like this by our own people is just embarrassing."
Trinidad and Tobago's Commissioner of Police, Gary Griffith, has announced a major overhaul of the Or­gan­ised Crime and In­tel­li­gence Unit (OCIU). Members of the OCIU turned up to Buju Banton's hotel room on Saturday afternoon with a search warrant. The singer allowed them to search his room and they came up empty-handed.
Usain Bolt Wants To Marry Kasi Bennett 'For Sure', Talks Being A Father Of 3
Usain Bolt, the fastest man in the world, is looking to make things official with Kasi Bennett and get married in the future.
These days the sprint legend is less focused on his boots touching the Stobitan. He is more preoccupied with managing his endorsements, building businesses, making music, and last but certainly the highest on the list in terms of priority, being a great family man. Usain Bolt chatted with The Mirror days before the start of the 2021 Olympic Games in Tokyo, Japan, where he gave fans an insight into his role as a dad to his three kids. The speedster leads with caution as he expresses that being a dad to 3 babies is no easy feat.
"Listen, three babies for sure. When they start crying all together, it's like pandemonium. You don't know what to do. So it's difficult but it's so worth it," Bolt responded when questioned if fathering is harder than running a 100 dash in under 10 seconds.
Bolt shocked fans last month when he announced the arrival of twins Thunder and Saint Leo on Father's Day. The 34-year-old shared that while he has been getting a lot of props for the names he selected, his girlfriend of 6 years needed a little bit of convincing.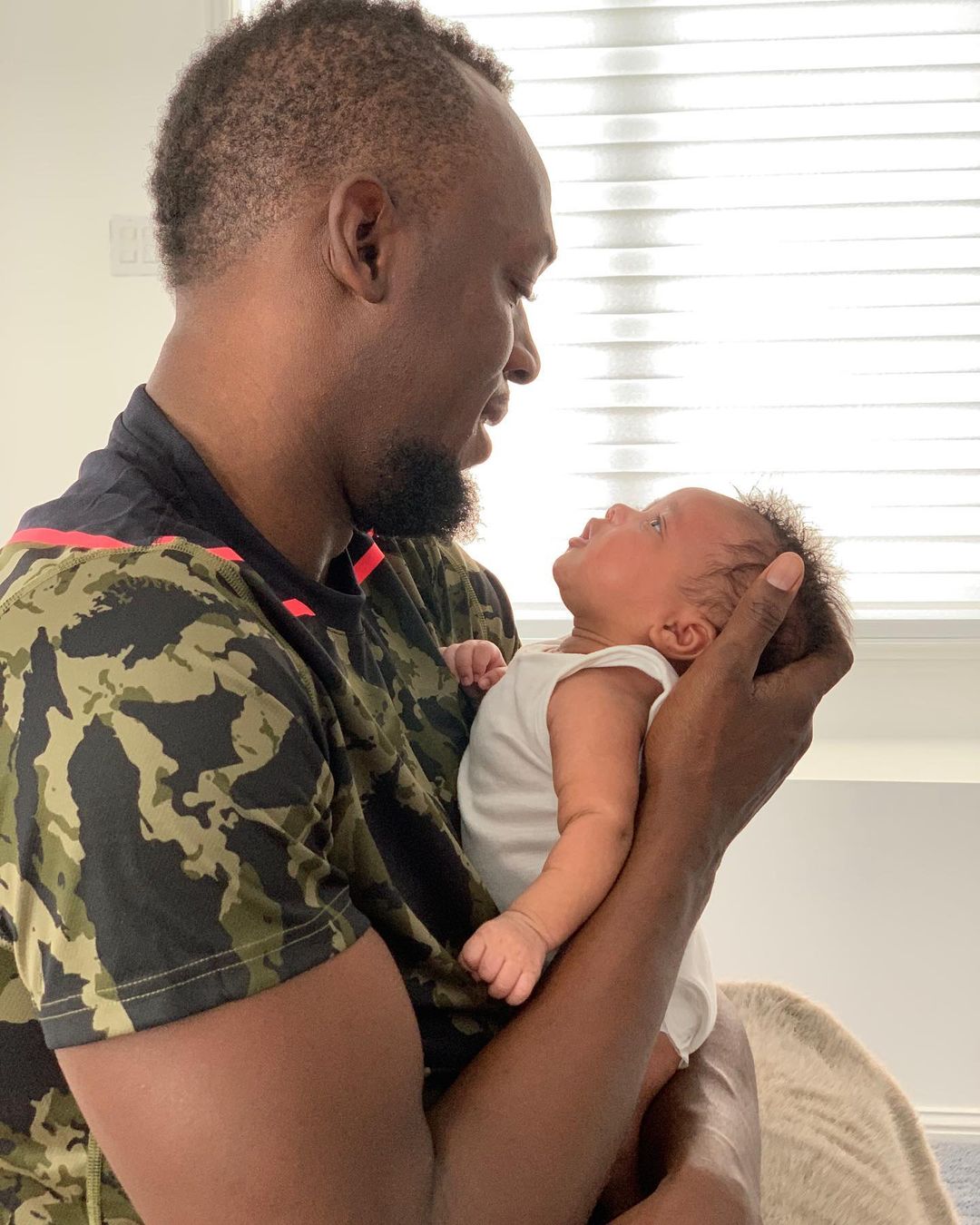 "The rule was, when we were expecting Olympia, that if we had a girl Kasi got to name her. And if a boy, I got to name them. So that's how it worked out. She wasn't too hot on Thunder Bolt. But then she was like, 'All right, let's do it'," he revealed.
While both parents are thrilled, some fans felt a bit jaded to know they had been kept out of the loop for the entirety of the pregnancy. Bolt explains that this was a strategic move to ensure Kasi Bennett was not pressured.
"People always want to ask questions or want to come over and hang out," Bolt said. "The last time, people were like, 'Oh my God' and all over her on social media. And she just wanted to have a quiet pregnancy."
Bolt hopes to keep his queen happy for eternity, as he declares, "I'm definitely going to get married in the future, for sure."
His future plans also include seeing his children grow up and trodding their own paths, which doesn't have to be a role in sports.
"People always tell you, the moment you get your first child it's going to change your life," Bolt said. "It's something that I really appreciate and love. And I'm just really looking forward to seeing how they're going to grow, or if they want to do track and field – or not do any sports."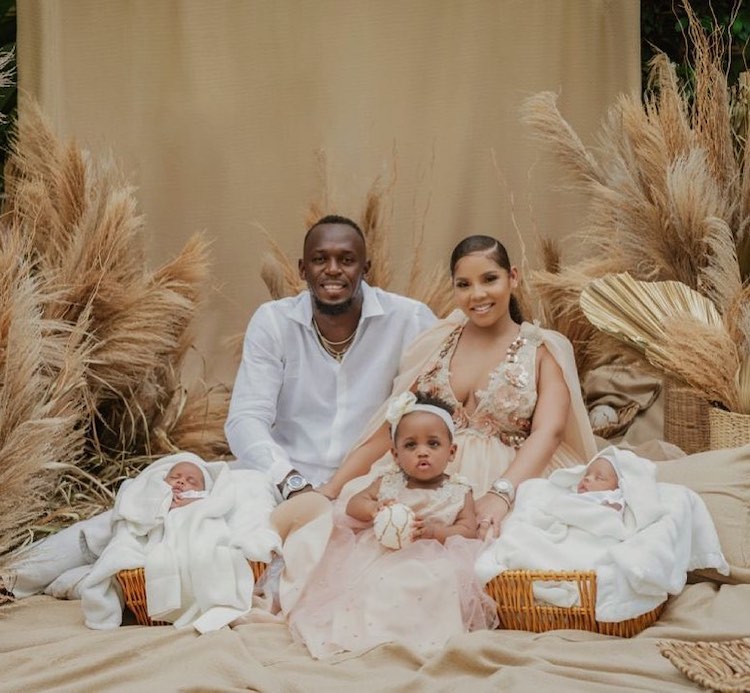 In addition to his very own Olympe Rosé champagne, Usain Bolt has recently partnered with Michelob Ultra to promote their ultra-light beer. No wonder the producer is able to kick back and relax to the sounds of his own productions. His most recent release is titled "It's A Party" and features his usual sidekick and manager, NJ. The two have previously connected on "Living The Dream," which scored over half a million views on Youtube. Bolt's production house has also worked with some of the top names in dancehall on projects such as the Clockwork Riddim compilation released earlier this year.
"After all this work, if you don't enjoy yourself, what's the point?" Bolt.