Kodak Black is back behind bars which explain his canceled show in Boston last night.
The Pompano Beach rapper was reportedly arrested at the US and Canada border after law enforcement found loaded guns and marijuana in his possession. Kodak Black, whose real name is Bill Kapri, was booked for criminal possession of a firearm and unlawful possession of marijuana. Three other men were arrested with the rapper when they tried to enter the United States at the Lewiston-Queenston Bridge.
Kodak was driving a black Cadillac Escalade with temporary Los Angeles license plates. Cops say they found a Glock 9mm handgun and marijuana in his possession. Three of the rapper's associates were traveling in a Porsche which was also searched, and cops found two loaded guns and an AK-styled weapon in the trunk.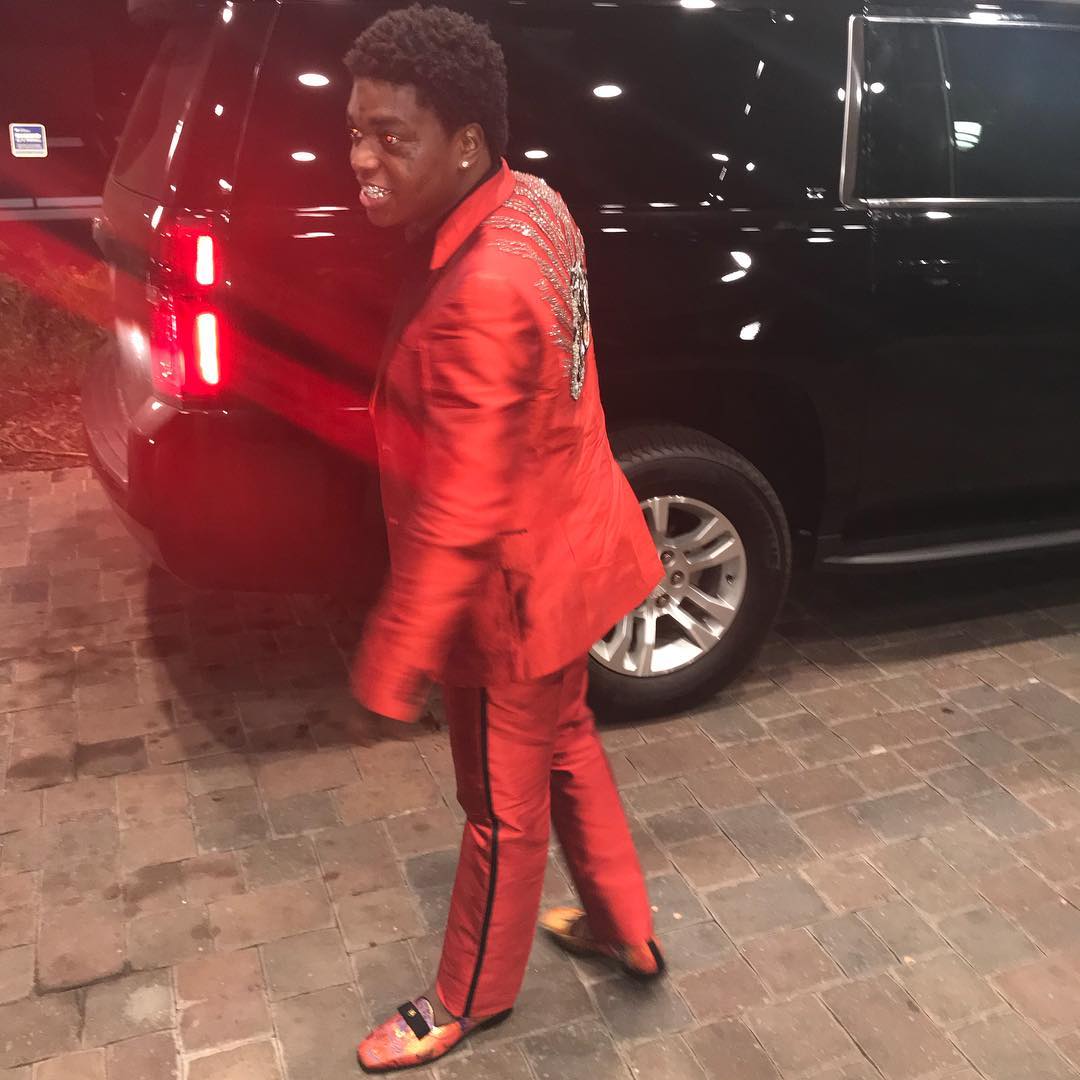 "During the initial inspection, the U.S. citizens admitted to being in possession of marijuana and firearms," A CBP spokesperson told reporters (via USA Today). "During a secondary inspection, it was revealed that the weapons were possessed unlawfully in New York State and subsequently the marijuana, firearms and subjects were turned over to the New York State Police for further processing."
Kodak Black's associates, Stetson President, and Madarrow Smith were arrested and charged with for criminal possession of a weapon. Jeantony Saintmelus was also slapped with the same weapons charge as well as unlawful possession of marijuana.
The Sniper Gang rapper was released on bail on Wednesday afternoon after posting a $20,000 cash bond. Kodak has a show at the Foxwoods Resort Casino in Connecticut tonight that has been canceled.
UPDATE: Kodak Black has posted bail. He used a fan of cash to hide his face from our camera. https://t.co/AlCrhYZAor pic.twitter.com/NaRGHNG9Em

— 7 Eyewitness News (@WKBW) April 18, 2019
The arrest is the latest development in the Kodak Black saga which started earlier this month when he disrespected Nipsey Hussle's widow Lauren London. This week we also saw him releasing a vicious diss track aimed at T.I., "Expeditiously." Not only did he ripped into the Atlanta rapper, but he also disrespected his wife, Tiny Harris.
Some fans are now saying that his arrest is a bit of karma. On Wednesday night, his concert in Boston was abruptly canceled leaving some angry fans to chant "F*** Kodak."