Lil Wayne is threatening to sue to get back his two decades old lyric book.
Earlier this week a lyric notebook with some old Lil Wayne lyrics date back to 1999 was spotted on the auction website Moments In Time. The notebook was listed for an asking price of a whopping $250,000. Lil Wayne got word of the auction and fired off a letter through his lawyers. The New Orleans rapper is moving to recover the lost lyric book, but the auctioneer is now saying that he would need to purchase it back just like everyone else.
According to TMZ, Lil Wayne's legal team says the rapper is the rightful owner and that the broker doesn't have his permission to auction his work. The guy who is selling the book says he found it lodged inside an old car that once belongs to Cash Money Records.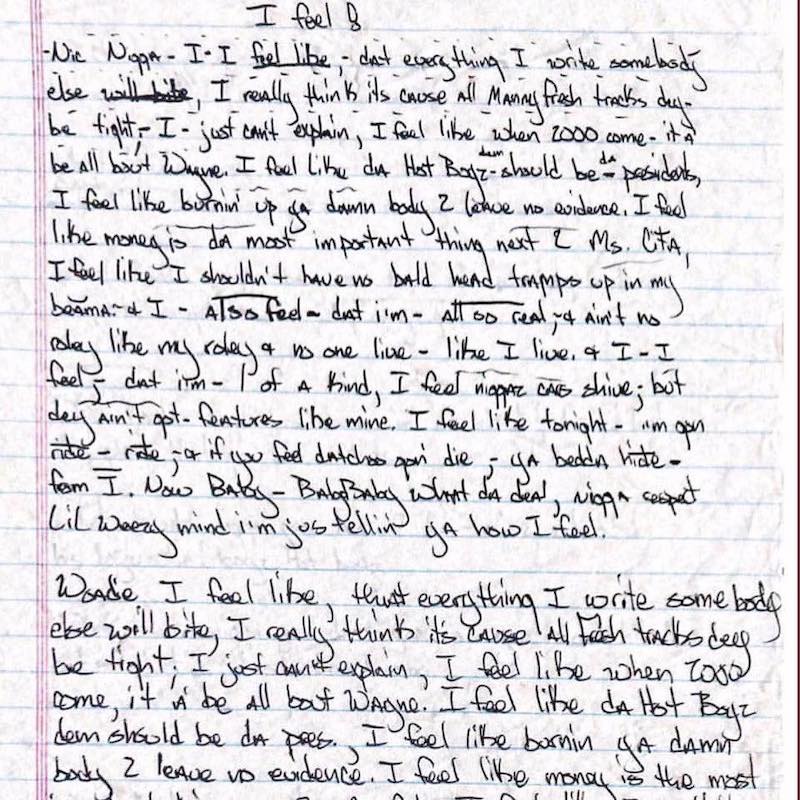 The owner of Moment In Time, Gary Zimet, also said that Lil Wayne would have to fork over some cash if he wants to get his hands back on the notebook because the unnamed seller has the title for the loot.
Weezy is threatening to sue if the company goes through with the sale.