Masicka baby mama Clymaxx and Lisa Hyper now beefing over a post about Vybz Kartel.
If you've been following dancehall over the past several weeks then you would've heard some new music from Lisa Hyper and Vybz Kartel giving her a major cosign. The former Gaza female deejay is slowing plotting her comeback but there is a new face in the business who wants to take her spot. Clymaxx is an up and coming deejay who is known for having a baby with Masicka. She recently took a jab at Hyper on the Gram which triggered a heated back and forth between the two.
"No sah, some people would a seh mi ave a bad issue why me never do music long time so mi could a f*** Addi [Vybz Kartel] to LOL wow," Clymaxx wrote. "Disclaimer I'm not trying to offend anyone, but if I do, oh well."
Lisa Hyper clapped back saying that Clymaxx is not a big enough star to beef with her. The former Portmore Empire deejay also posted a screenshot of a direct message conversation that she previously had with Clymaxx.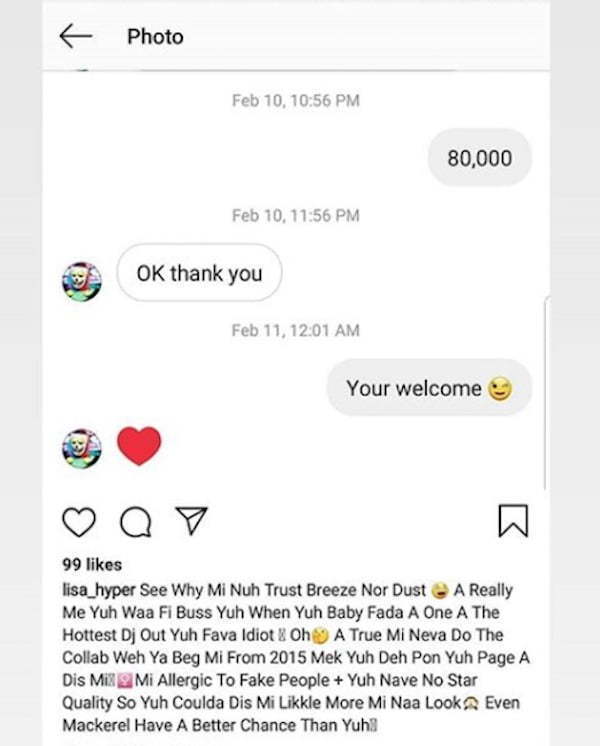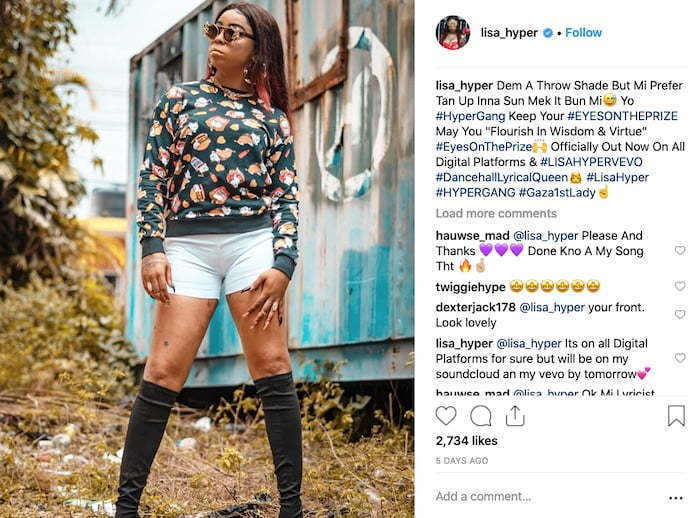 Omarion Shares His Feelings On Apryl Jones & Lil Fizz Relationship, "I Care Zero"
Omarion has finally broken his silence on his baby mama Apryl Jones and his B2K bandmate Lil Fizz's relationship.
Love & Hip Hop Hollywood stars Apryl Jones and Lil Fizz gave the franchise the storyline of a lifetime when they announced that they're dating. A major part of this story is about their past relationship with Omarion, who was also a past cast member of the reality TV show. She is his baby mama, and he is his former close friend and bandmate in B2K, makes the relationship looks terrible, but the two say they don't care.
Even with all the backlash on social media and criticism from some celebrities like Joe Budden and Meek Mill, Jones and Fizz put their relationship on full display for the world to see. Some folks believed that they've been doing it to hurt Omarion, who appears to be totally unbothered about it. O has remained silent about the relationship and instead opted to focus on his career and his two children with Apryl Jones. That level of unbothered earned the respect of a lot of his supporters and peers in the entertainment industry, including Lil Fizz's baby mama Moniece Slaughter.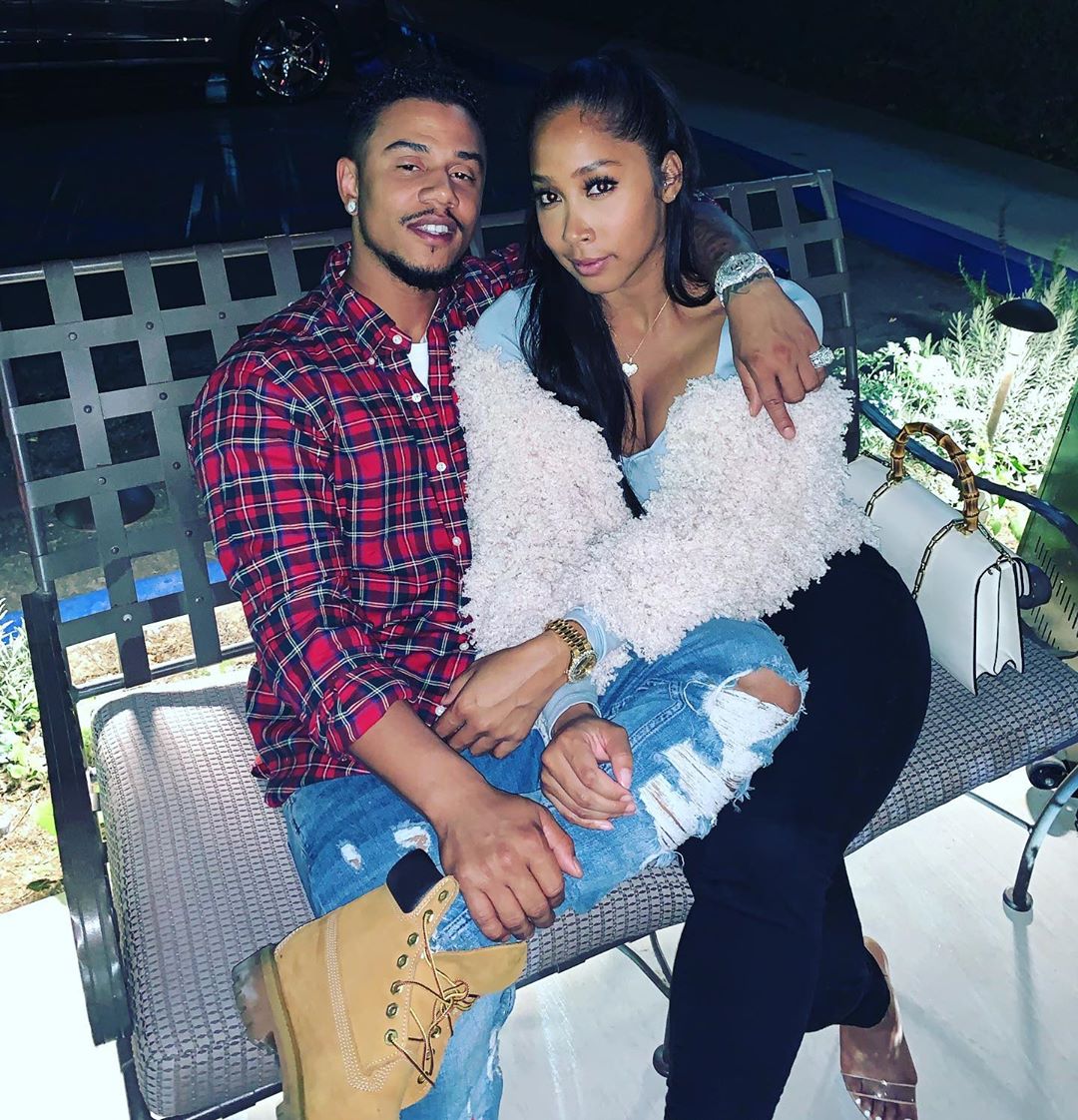 In a new interview with VLAD TV, Omarion has finally broken his silence on Apryl and Fizz's relationship, and he pretty much confirmed what we already know, he cares zero about it. "I don't feel no ways," the R&B singer said. "I don't feel any way about it. I think that if they're happy, then they should be happy. I think they should change the narrative, though."
Omarion admitted that the relationship might affect his children with Jones, which will indirectly affect him. "First of all, let me just say she's the mother of my children," he continues. "I should say that when something affects her, it affects my kids, and that affects me. But what she does you know live your life, live your life. I think people should do whatever makes them happy."
Even though he doesn't feel any way about the relationship, Omarion still would want Apryl Jones and Lil Fizz to change the narrative that they've been parading on social media and for the Love and Hip Hop cameras. "I think that they should change the narrative though, you know because if it's their so-called happiness, I shouldn't be a part of it," O said.
Kodak Black Claims Prison Fight Was A Set Up, 'They Drugged Me'
Kodak Black is now claiming that someone drugged him in prison before he attacked a guard sending him to the hospital.
According to Kodak Black's team, he was allegedly under the influence of a drug when he was involved in a prison fight a few weeks ago. Urban Islandz previously reported that Kodak was involved in a fight at the Miami Federal Detention Center he was being held on October 29th. As we initially reported, the Pompano Beach rapper got into a fight with another inmate during which a corrections officer intervened and maced both participants. This further enraged Kodak, and he proceeded to kick the guard in the groin.
Later reports state that Kodak Black grabbed onto the guard's testicles and refused to let go. The guard suffered severe injury to his groin and was taken to the hospital with a hernia. The correctional officer remains in the hospital, awaiting surgery. The name of the guard is unknown at this time. According to TMZ, sources say that Kodak's camp strongly believes that the fight was a setup, and they cite reports that say that a drug was slipped into Kodak's cup of coffee only about 20 minutes before the fight kicked off. There is allegedly video surveillance to confirm the reports of the incident, which they state was done as a means of making Kodak lose control.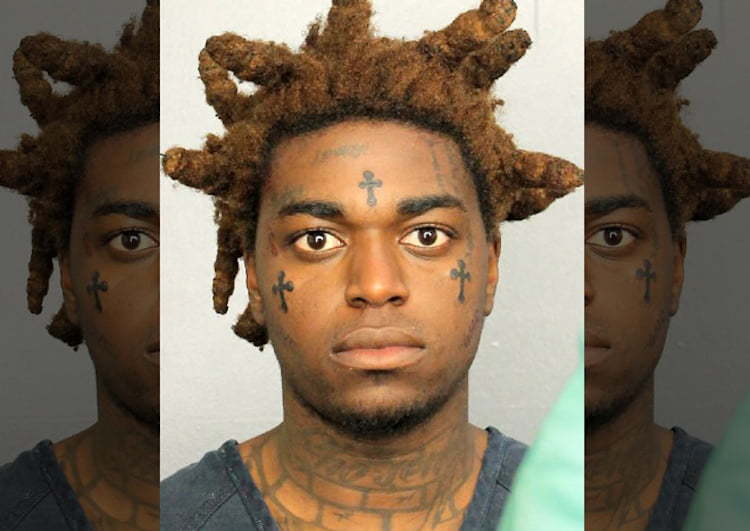 An FBI agent also testified during the sentencing hearing on Wednesday, stating that witnesses said Kodak Black, whose real name is Bill Kapri, appeared to be under the influence during the prison fight. It was also mentioned that several prison guards had to restrain the "Tunnel Vision" rapper as he displayed incredible strength after being riled up during the fight.
The media site reported that Kodak's team is suspicious about other matters surrounding the fight, such as the other inmate being housed in Kodak's prison pod earlier that same day as well as the inmate being released on bond about 12 hours after the fight took place. They claim that Kodak's reps have an idea of who could have wanted to drug him as many would like to see Kodak fall into deeper troubles. They cite that it is quite strange that the fight occurred only two weeks before Kodak's sentencing.
The rapper has been behind bars before and displayed model behavior. The fight, however, did not prompt the judge to bring down a longer sentence on the rapper as he was only given 46 months for the federal weapons charges.
Kodak's attorney, Bradford Cohen, only stated that he is currently investigating the prison fight. In the meantime, he is facing additional gun charges that could see him getting an additional 30 years in prison if convicted.
Lil Kim Hates Naturi Naughton's Portrayal In 'Notorious' Movie, Here Is Her Reason
Lil Kim was not pleased with the B.I.G. movie "Notorious." As a matter of fact, the rapper revealed that she hated everything about the film, including Naturi Naughton's performance.
In the movie "Notorious," Naturi Naughton, who plays Tasha on Power, plays the role of Lil Kim. While many viewers appreciated Naturi's portrayal of the iconic female rapper, Lil Kim herself thought what the actress depicted was nothing like her. During a recent interview with Hollywood Unlocked, Kim was asked about the 2009 movie, and her response was honest and tactless.
"I'm gonna touch on this briefly because I think everybody already knows my answer to this, but I hated everything about that movie," Lil Kim said in the interview. "I hated it. Wasn't involved in it. I actually had to get my lawyers involved which I ended up getting a check from it. That was the only reason I was just – whatever." One of the interviewers agreed that while Naturi is a great actress she doesn't have the likeness of Lil Kim.
Lil Kim was not a part of the movie's production, so of course, she did not have a say in casting. In her interview with Jason Lee, the rapper admitted that she would have never cast Naturi. "I was not okay with that!… I would have never picked her. Never, ever, ever. She has nothing in common with me. Nothing. No, seriously. I said it already, so I'm not gonna sit here and act like I didn't say these things."
She went on to explain that she especially did not take kindly to Naturi's documentary that followed her disapproval of the actress playing her. "I don't like the way she's been disrespectful about it. I wasn't even like, basically blaming her, but she did like a whole documentary coming at me," Kim said. "I'm like 'what the heck is this?' I said like 'okay boo, you don't want this smoke.'"
Naturi Naughton has been popping up in the headlines lately for being roasted; it looks like she's in season. Power Tasha can't catch a break on or off screen.