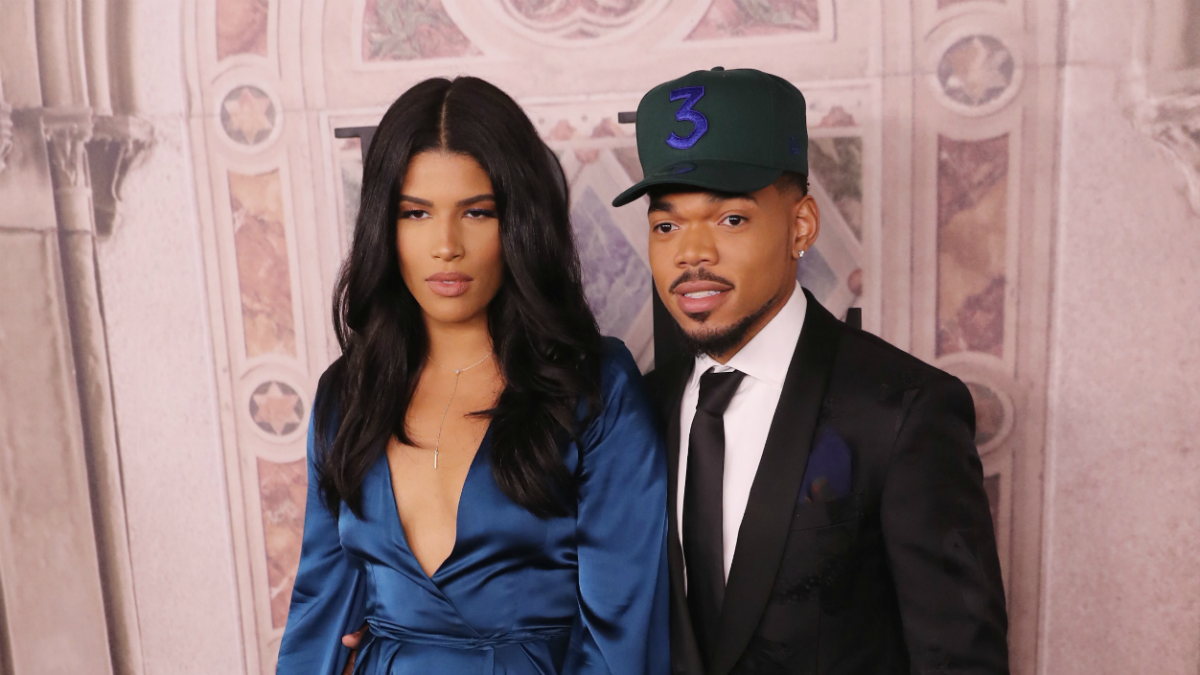 Chance the Rapper is about to be Chance the Father twice over.
Just days after tying the knot with childhood sweetheart Kirsten Corley, the Chicago native announced on Instagram that the couple is expecting their second child.
"We pregnant again," Chance posted in a screenshot from his iPhone Notes app. "Its a girl. JESUS CHRIST. WE LOVE YOU GOD."
The 25-year-old Grammy winner and his new wife are already parents to their 3-year-old daughter Kensli Bennett.
"New baby droppin September," Chance captioned his post.
He and Corley wed at the Pelican Hill resort in Newport Beach, California, on Saturday, exchanging vows in front of family and friends in a ceremony held under a rotunda overlooking the ocean.
The event brought out a star-studded guest list, including Kanye West and Kim Kardashian, comedian Dave Chappelle and more.
Just before the wedding, Chance tweeted a photo of his wife on the day they met in 2003, when he was 9 years old, saying she was part of a performance at a party at his mother's real estate office.
"Now I'm locking eyes with the prettiest girl I ever seen in my almost-a-decade of life on earth. And I promise I can feel how felt as I type this," he wrote.
Chance said his father nudged him to dance with the girls, who were performing the Destiny's Child song "Independent Women," but he refused because it "wasn't the time or place."
"I knew I was gonna marry that girl. And I aint wanna jump the gun," he said, revealing he never even introduced himself that day. "16 years later it's happening," he continued.
"This wknd is the time, and the place is my wedding. I'm gonna dance with my wife because this is my destiny."