Is Spice a gay dancehall deejay?
Love and Hip Hop cast and dancehall artist Spice is again in a heated back-and-forth with fellow female deejay D'Angel. These two ladies will not be making peace anytime soon and if you think we're joking just take a look at the below comments. Spice and D'Angel have been in a war of words on social media since last month and this beef is just heating up. In their latest episode, Beenie Man's ex-wife ousted her nemesis as an undercover gay deejay.
"Mi Angie Nuh Rub Crotches! F***ing Under Cover Sadomite Cum Out Cum Tell Di Worl That Yuh Kiss Girls And You Like It," D'Angel wrote. "Mi Love When Di Gay People Dem Come Out LOUD AND PROUD Unlike Yuh…. While Yuh At It Getting Yuh Liposuction Doh Figget Fi Mek Dem S**k Out Yuh Front Weh BIGGG Like Pickney Pampers Weh Nuh Change Fi Dayzzz… Hey Gyal A Who Yuh?"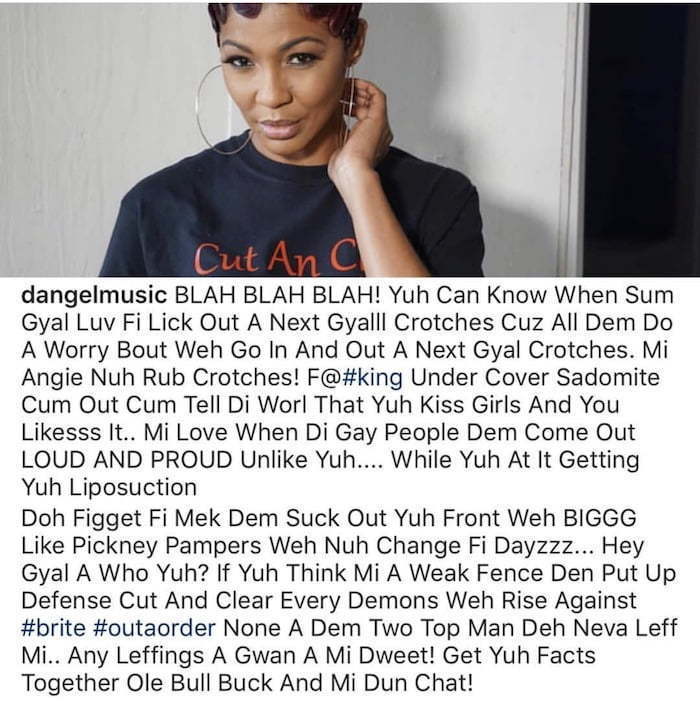 For the non-Jamaican audience, D'Angel is saying that Spice kiss girls and like it and has been an undercover lesbian for quite some time, and she should just come out the closest and get it over and done with.
Urban Islandz should also report that Spice has never claimed to be gay and she is the biological mother of two kids. D'Angel also responded to a statement from Spice saying that Bounty Killer and Beenie Man dumped her.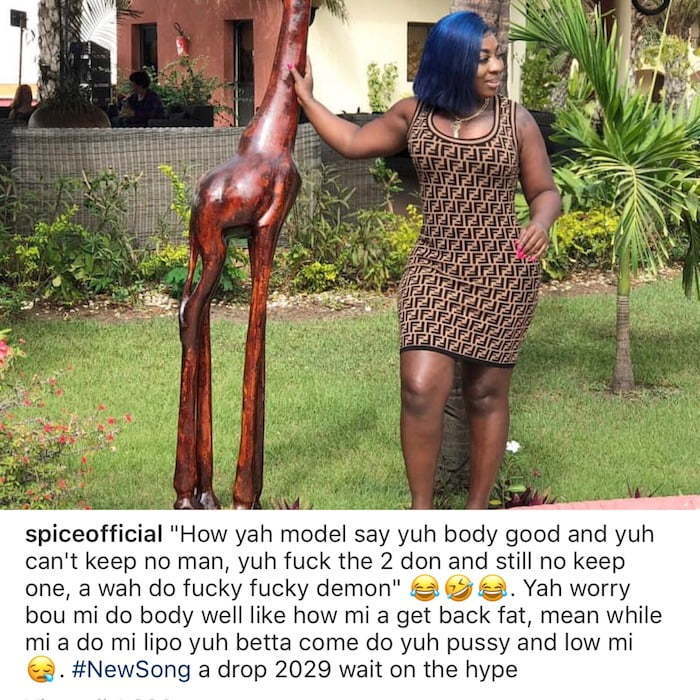 "How yah model say yuh body good and yuh can't keep no man, yuh f**k the 2 don and still no keep one," Spice wrote.