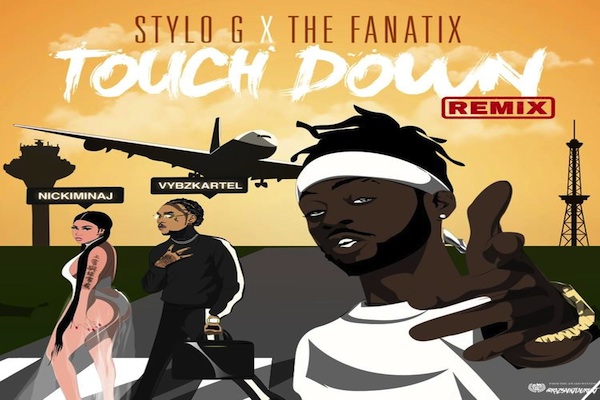 Vybz Kartel's music is very popular and nobody can resist to it. Not even Jamaican police officers.
There are two police Jamaican officers, a man and a woman, currently under fire, for posting a video over social media of them driving and in uniforms while singing to Stylo G & Fanatixx remix featuring Nicky Minaji and Vybz Kartel "Touch Down".
In the video a female and a male officers are singing Vybz Kartel's verse line by line, while the whole police car is bouncing to one of the most vibrant & popular Vybz Kartel's new banger "Touch Down". The clip became viral over the past couple of days, since being posted on social media and put the officers in some serious trouble!
With Kartel's verse running the female police officers spit all the lewd Add iyrics on cue
The communications of the police force has confirmed that the video has since made its way also to the Jamaican police command who have since launched an investigation to determine whether or not the two officers broke any law or breached any department policy, in which case they could be fired! In the clip a civilian is seen sitting on the back seat, which aggravates the situation. The two police officers could face disciplinary actions for the video posted on social media. The Jamaica Constabulary Force has specific policies geared towards what can and cannot post on their social media accounts whether on or off duty.
While the matter has been taken seriously among the authority, the video made a lot of people cheer up and smile and is just another proof of how Vybz Kartel's music is loved and viral even between the police force.
Currently behind still behind bars but ….Touching Down on police officers!.lol .
Listen To Stylo G & Fanatixx Remix Feat Vybz Kartel Nicky Minaj Touch Down Lyric Video
real deal