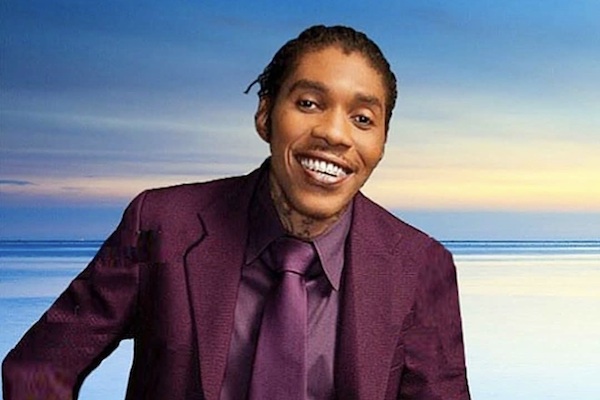 Michael Dawson, who co-authored the book, 'The Voice of the Jamaican Ghetto', with incarcerated dancehall star Vybz Kartel, has expressed confidence that the dancehall artist's appeal would be successful and says that the artist can't wait to spend quality time with his children .
Talking in a recent interview with the Jamaican press, Dawson replied  "Absolutely," when asked by if he thought his associate would be released soon.
"I was in court every day and if you have any appreciation for due process and equity and law, then there is really no reason why he shouldn't be home soon,"
said Dawson, who also handles some of Kartel's affairs, including his VK clothing line.
Dawson reveals that Kartel, real name Adidja Palmer,  is staying positive too and he is confident of being released and the one thing that he really wants to do when he walks out of prison is spend time with his family.
And family and his kids are the focus of one of Kartel's latest music single for 2019, listen to the touchy "Weh Daddy Deh" dedicated to his children and all the children that thad to grow without a father.
"I don't think that people have any idea the extent to which he is a family man. As a father, he just wants to be with his children," said Dawson.
He painted a picture of a Kartel who is not bitter in any way and who refuses to let the system get him down."Man a soldier. Haffi be strong you nuh. This is not for the weak-hearted," Dawson said in his best 'Addi' voice.
Dawson, who spoke about Kartel at Grounation this past Sunday at the Jamaica Music Museum, also told the press that he and the deejay bonded over their love for their mothers and children and the rest, as they say, is history.
In January, Bert Samuels, the attorney for Kartel, said his team was looking at a March deadline for the Appeal Court to return with a verdict.
"It's a new term, and we are hoping that during this term, which lasts up to the end of March, we will get the judgement," Samuels said during an interview. "So we are anxiously awaiting the judgement in that case, and we're very very optimistic, so let's see what happens."
Kartel, whose real name is Adidja Palmer, Shawn 'Shawn Storm' Campbell, are jointly charged with Kahira Jones and Andre St John for the murder of Clive 'Lizard' Williams. A couple of weeks ago, one of Kartel's co -accused, Khaira Jones, was found guilty for another murder, adding up to the time already given in the Lizard's guilty verdict. When asked if this latest new conviction of Khaira could compromised the positive outcome of Kartel's appeal trial, a lot of people remarked how the appeal trial judges are the most professional and well prepared out there and the cases should not influence each others.
At the end of the trial, which lasted 65 days, the Kartel and co-accused were convicted by an 11-member jury and received life sentences. If Vybz Kartel or if he doesn't score a new trial or a positive outcome from his appeal he will be eligible for parole after serving 35 years.
Watch Vybz Kartel "Weh Daddy Deh" Official Lyric Video 2019
real deal