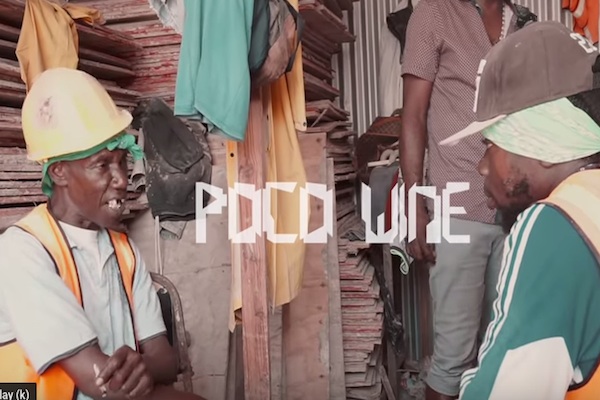 Watch a new official music video for one of Vybz Kartel's latest single, "Poco Wine".
Voiced over the latest "Carni Afro Jam Riddim", produced by Good Good Productions, that you can stream in full clicking here, Vybz Kartel's single "Poco WIne" is one of the riddim headliners.
The new visuals, directed by veteran Bling Blang, ranked up already mad views in few hours for another controversial, witty and funny video from the incarcerated dancehall star. While some may not understand or like the video the song is still dope and looks like Kartel is ready to extend his domain in dancehall music also for the current year.
Meanwhile Worl Boss and co-accused are still awaiting for their appeal trial's verdict that is still pending and once the Appeal judges will reach a verdict they will transmit their decision to the lawyers.
Vybz Kartel,

real name Adidja Palmer, behind bars since the end of September 2011, and sentenced to 35 years without parole in March 2014, did not attend his trial that lasted a week during the month of July 2018. While his music does not know barriers, the Jamaican dancehall artist already spent many years behind bars and always proclaimed himself innocent for the murder of Clive Lizard Williams, whom body was never recovered.
In the past week Vybz Kartel released a new touchy song dedicated to his own sons that miss him titled "Weh Daddy Deh", click here to listen.
Get Vybz Kartel "Poco Wine" & "Carni Afro Jam Riddim" clicking on the iTunes banner on this page.
Watch Vybz Kartel "Poco Wine" Official Music Video



real deal