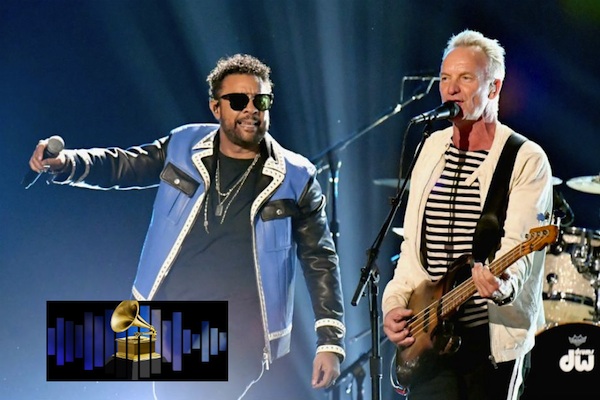 Superstars Shaggy and Sting won the Best Reggae Album category and brought home a Grammy at the 61st Annual Grammy Awards edition.
The duo won the trophy for their latest collaborative album, 44/876, that has been released last year in April 2018.
The album is one of the leading reggae/dancehall album released during the whole last year. This is the second Grammy for Shaggy. The legendary dancehall star won his first award in 1996 with his debut album "Bombastic".
In the past years Shaggy has received five more nominations including one for "Best Pop Collaboration" for the music single "It Wasn't Me" featuring Rikrok.
Ziggy Marley already won eight Grammys in Best Reggae Album's category making him a veteran and the most prized reggae artist.
Preview and stream Shaggy and Sting album, 44/876 below, the project debuted at #1 on the Billboard Reggae Chart, where it spent  23 weeks at the top of the chart . Shaggy is  finishing the last touches on his new solo album "Wah Gwaan" that could be released in the next upcoming months.
Stream Shaggy & Sting "44/876 Deluxe" Album
real deal