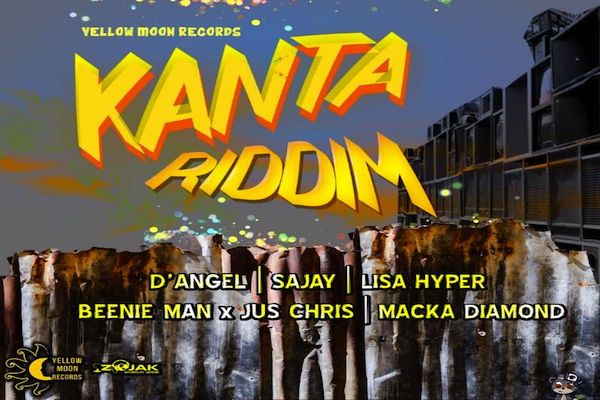 Famed Jamaican music label Yellow Moon Records delivers a brand new dancehall riddim called "Kanta Riddim" for this beginning of February 2019.
The newest "Kanta Riddim", features some super powerful females voices with recording artists D'Angel, Macka Diamond and Lisa Hyper.
Macka Diamond, D'Angel Lisa Hyper all all veterans female artists in Jamaican dancehall music, Macka D writes and produces, D'Angel and Lisa Hype are also very talented and have been making music for many years, with Lisa Hyper being a former Gaza's member.
Voicing on "Kanta Riddim" are also Jamaican superstar Beenie Man,[D'Angel's former husband] and also recording artist Sajay and Jus Chris.
Already known for delivering super vibrant beats, Yellow Moon Records delivered once again a vibrant dancehall reggae riddim and this one has a happy feeling to it with its fast pace energy and celebratory vibe!
Distributed by Zojak Worldwide and already available on all major music platforms you can get Yellow Moon Records "Kanta Riddim" clicking on the iTunes banner on this page.
Listen to the full "Kanta Riddim" mix posted below and check the full track listing for the riddim posted after the mix.
Listen To Kanta Riddim Mix Yellow Moon Records February 2019

D'Angel

– Mind Yuh Business


Macka Diamond

– My Best Friend


Beenie Man feat. Jus Chris

– One King


Lisa Hyper

– Cute With It


Sajay

– No Use
real deal