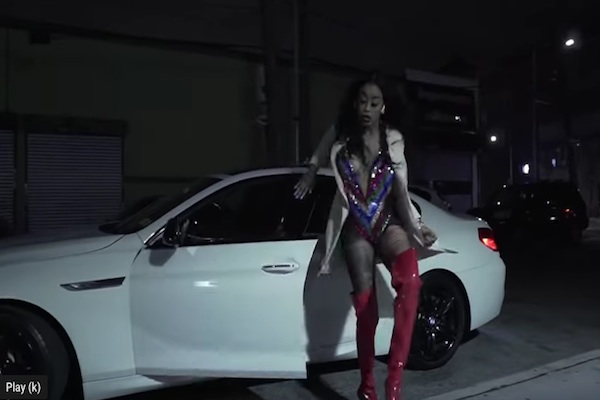 Incarcerated World Boss Vybz Kartel started once again the new year taking dancehall by storm as usual

with hot and steamy new music releases.
After dropping hits on hits toward the entire last part of the last year, the new year started with a hot new string of hits from the Exiled Pharaoh, featuring once again female collaborations. A new remix for his latest single "Boom It Off", featuring Ili Sanchea, that you can listen clicking here and few hours ago the official music video for the sultry "Backshot ", which marks another successful collaboration with another hot female artist, Jodi Couture. 
With veteran video director Simon Hedge in charge of the visuals and Jodi Couture starring in it, this is the first official music video of 2019 from the jailed dancehall star.
Produced by Johnny Blaze and Vybz Kartel's own music label Vybz Kartel Muzik ,"Backshot" is available on all major music platforms and you can get it clicking on the iTunes banner on this page.
Vybz Kartel, that celebrated just few days ago a

new birthday behind bars,

has been the most streamed dancehall artist of 2018, beating all competitors, and managed to do so while awaiting for the verdict of his appeal's trial, that is now aspected to be wrapped around the month of March 2019.
Vybz Kartel has been behind bars since the end of September 2011 for the murder of Clive Lizard Williams. Kartel always proclaimed his innocence on the matter. Since his incarceration Vybz Kartel's music has became more and more popular, far behind his native Jamaica.
Watch Vybz Vybz Kartel Featuring Jodi Couture "BackShot" Official Music Video
real deal