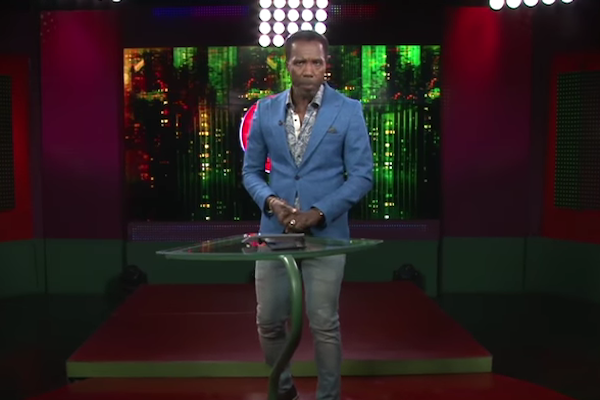 Watch a new episode of one of the top Jamaican TV Shows: Onstage TV with Winford Williams reviewing the best in Reggae dancehall music for 2018 and much more.
In this new episode of 2019, Winford Williams talks about the upcoming live show "Rebel Salute", the roots reggae festival that this year will see Epican taking over the herb curb. Epican is the first Jamaican legal medical marijuana store at Onstage with an interview, their marketing director explains the whole project and what to aspect during Rebel Salute at Epican's stand. The only producers in Jamaica of certified organic cannabis.
During the course of the whole episode, posted below and that lasts almost a full hour, Winford also interviews veteran Jamaican reggae artist Luciano, that is asking the Jamaican Government to ban dutty lyrics from reggae and dancehall music.
Another pretty hot topic is the beef exploded over social media between Jamaican dancehall stars Spice and Mc Nuffy, which are both Vybz Kartel's fans and friends. Spice has ben a constant fixture in the news lately also for her beef with another veteran Jamaican female artist D'Angel, with whom she had collaborated in the past on a music single which also caused the riff among the two Jamaican female artists.
Anyways in her latest social clash apparently Spice called Mc Nuffy really bad names and Mc Nuffy lawyer went Onstage cleaning the air about the rumors of a defamation sue against the controversial dancehall diva. The two artists legal teams are currently embarked in a negotiation. Spice and Mc Nuffy have been friends from a long time and Mc Nuffy had been promoting her all the way, before this episode, in which apparently Spice starting insulting MC Nuffy via IG unprovoked. For that now they want her apologies to Nuffy and they are also seeking damage compensation from Spice.
In the next segment of Onstage Winford reviews the best of 2018 in reggae dancehall music with the help of Nigel Staff. While for some Jamaican artists like Shaggy, that dropped the new album 786/044 with Sting, and Chornixx and Sean Paul had a great touring year in 2018, this did not exactly translated their success in a general movement upward for the rest of the industry. Junior Gong Marley won the Grammy, Popcaan had great  live shows and debuted an acting role, but he still not go to US so he can't really cross it yet.
Talking about the health of the industry Nigel explains how streaming and consuming doesn't bring supporters of reggae dancehall music to buy in the product, while instead they do buy into Drake's music. That and more in the year in review in the video below that confirms Rygin King the total break out artist of the whole 2018 in Jamaica.
Also watch Onstage till the end to catch up with reggae artist Luciano's interview and his projects for 2019.
Luciano, Spice/Nuffy Saga, Year In Review, Epican – Onstage January 12 2018 (Full Show)
real deal