Popcaan represents for his Unruly Family in his new video "Silence."
The dancehall deejay dedicated the video to his slain friend, Unruly Shagel. "Dedicated to the memory of Unruly Shagel rest in peace," a message at the end of the clip reads. Dancehall singjay Munga Honorable makes a cameo in the video which was released on Wednesday. "Watch who you tell when you a buy new Bimma' / Careful do you confide inna / A nuh anybody pour my drinks / A nuh anybody buy my dinner / So hard fi trust your enemy, hard fi trust your friend," Popcaan sings.
Unruly Shagel was stabbed to death at Popcaan's house in Norbrook in an apparent home invasion. The dancehall deejay was in the United Kingdom touring when the unfortunate incident went down. Popcaan took the death of Shagel hard and even gave him a shout-out on stage at his recently held Unruly Fest in St. Thomas.
Kodak Black To Cop Plea Deal In Illegal Gun Case, Facing Years In Prison
Kodak Black Expected To Plead Guilty In Gun Case
The "Skrilla" rapper was arrested back in May when he was found carrying a firearm on his way to Rolling Loud Festival Miami. Though Kodak Black denied any guilt with these firearm charges, reports are that the rapper might change his mind and it is expected that he will please not guilty. According to Bossip, Kodak will have a "change of plea" hearing in his case next week where he will plead guilty in open court and admit that he lied to purchase guns illegally.
Kodak previously told the court that he was not guilty of any firearm charges. The new reporting suggests that the rapper might have struck a plea deal with prosecutors that will reduce his sentence or possibly yield no jail time at all. Now that Kodak has his false statements in play along with the illegal acquisition of a firearm, a guilty verdict would carry a maximum sentence of 10 years in prison, up to $250,000 in fines, and three years of parole.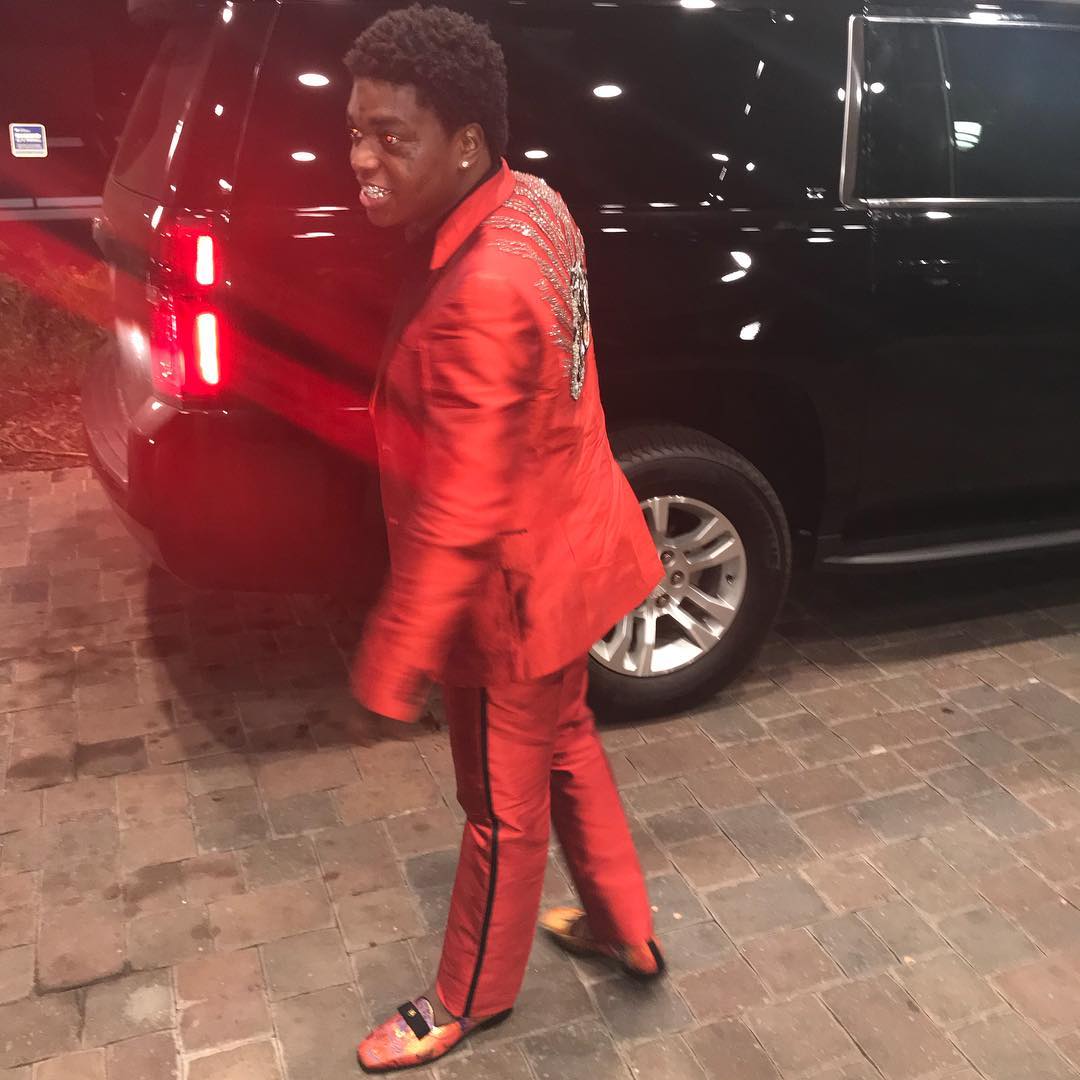 Kodak Black has been held without bail since his arrest on May 11th in Miami. The Florida rapper also has other open cases including allegedly raping a high school girl in Florence, South Carolina back in 2016. The young girl's lawyer petitioned for a judge to revoke Kodak's $100,000 bond because of his repeat arrests. Shortly after the Florence incident, Kodak was allegedly seen purchasing marijuana, and when he was pursued by the police, he attempted to evade the arrest and threw a 40-caliber Glock 23 pistol out the car window.
Obviously, Kodak Black has been in and out of jail, on and off probation and often on the wrong side of the law for years. Somehow he keeps getting off, but this time he will plead guilty. The rapper is set to appear in court next week to change his plea. Stay tuned for what's next for the troubled artiste.
Foota Hype Told Dancehall Fans To Give Spice Their Tithes Instead Of The Church
Is Foota Hype encouraging church-goers to boycott the institution?
These self-proclaimed 'Viral King' recently took to social media to share his thoughts on the church neglecting to observe its social responsibility. In a video posted to his Instagram, Foota offered some advice to the church-goers who pay offerings regularly but aren't seeing where the church gives back anything.
Simply put it, Foota Hype is saying that we should all heed his warning and refrain from giving the church our money. He argued that the church has the resources to eliminate poverty and yet does nothing for the community. Therefore, we're better off giving our money to someone like Spice, who hosts Back-to-School drive and is committed to her humanitarian work.
In his passionate statement, that he said was advice to people all around the world, Foota said, "Big up Miss Donna (mi nuh know har) weh a go round and a help di sick people dem. If regular civilians can do it, then the church have money that can eliminate poverty in the world but dem nah dweet," he said with a tone of certainty. "Unu tek unu money an go gi Miss Donna, tek unu money and go gi Spice, tek unu money and go gi people who a do Back to School and helping things. The church nah help nobody. Unu blind? How is there so much poverty and unu throw offering every Sunday? Mi nuh see no church a come out an a do nuttn," he rebuked.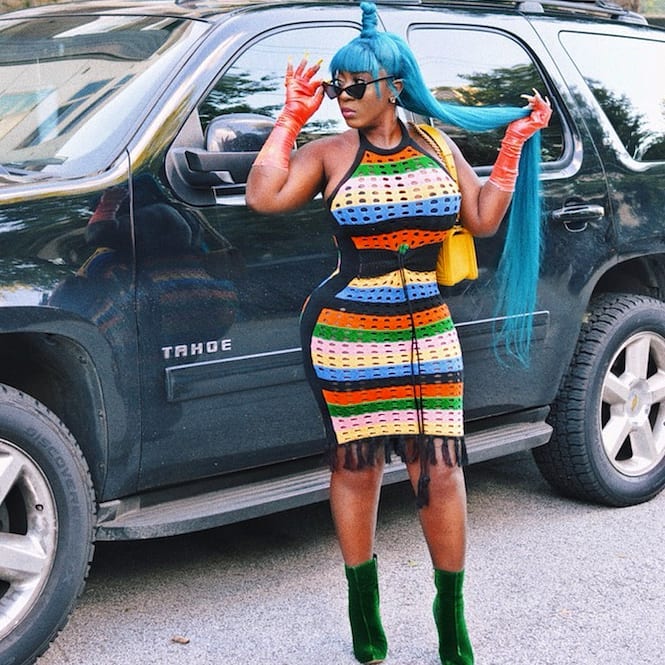 Foota did make some valid points when he used Spice's recent goodwill but chaotic back-to-school drive as reference for his argument. There is an unsettling number of ordinary folk who simply cannot afford everyday life routines like preparing for a new school year. Spice recently expressed how remorseful she was; and said she even teared up about the fact that she did not anticipate the high volume of people. The demand inundates her event and therefore was not prepared to equip them all with school supplies. Unfortunately, the female deejay's efforts were not adequate, but they were well received and greatly appreciated.
Though she promised to make the next event bigger and better, she also urged others to do what they can. Since then, we've learned that other celebrities like Popcaan, Konshens, and Pamputtae will be hosting Back-to-School drives as well, which is hugely encouraging.
But is this all a bigger issue than we realize and does Foota Hype have a point in regards to where our money is better spent? It is evident that even celebrities need support when they try to give back to the community on a large scale. Spice even recently asked the Prime Minister of Jamaica, The Most Honorable Andrew Holness to support her Women's Empowerment Foundation; specifically this event that was bigger than she expected. Perhaps our collaborative efforts just might make an enormous difference indeed, but will we need to neglect the church in order to support the community?
Rapper Tee Grizzley Car Shot At In Detroit, His Manager Killed: Reports
Rapper Tee Grizzley's car was shot up in Detroit and his manager killed.
The reports are just coming in so we don't have the full details, but multiple sources confirmed on Wednesday that Tee Grizzley's manager was hit with bullets in the attack and has since passed away. Sources say the shooting might've been targeted at the rapper and appears to be a drive-by. There is no word yet on whether or not Grizzley was hurt.
Back in 2017, Grizzley revealed in a post on his Facebook page that his beloved aunt is managing his career. "My manager My Aunty My Big Homie if you die I can't tell the story cause I'm dying wit u," he wrote.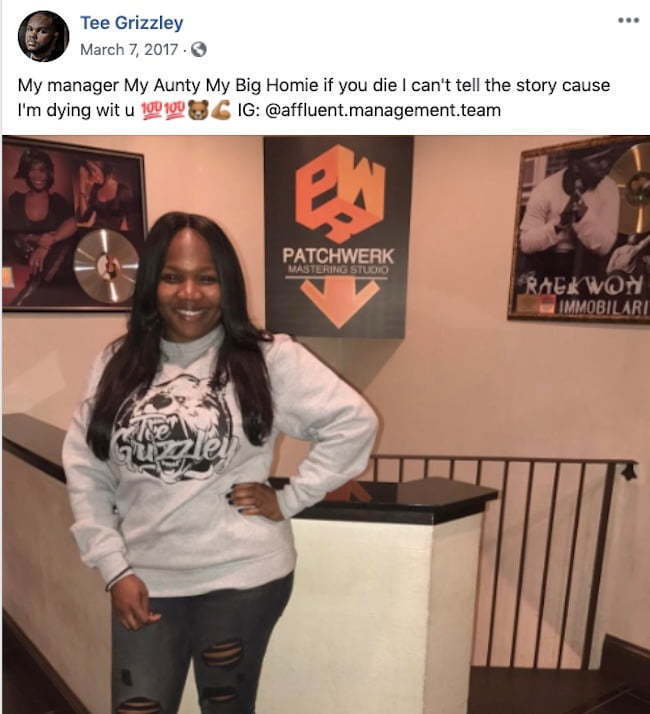 Sada Baby released a new song "Next Up" yesterday featuring Tee Grizzley. The track was posted on SoundCloud mere hours before the shooting incident took place. "I won't let a ni**a check me / Won't ever let a ni**a disrespect me / That b**ch f***in' soon as she met me," Tee raps.
Pray for #teegrizzley his car was shot up in Detroit & his manager was killed. His condition is unknown ATM. ??? (SWIPE) pic.twitter.com/cs7rJLR3RA

— DJVONTV (@djvontv) August 21, 2019
From Inside sources : #Teegrizzley vehicle has reportedly been shot at last night in Detroit and manager was killed. pic.twitter.com/oGj5ZSlgeR

— choptalkdigital (@choptalkdigita1) August 21, 2019