Drake has finally signed Popcaan to OVO Sound.
For years there have been talks of Popcaan joining Drake's label OVO Sound, but nothing was never solidified. The two artists have been close friends for years with both of them even getting tattoos to rep their respective camps. Poppy got himself an OVO tat, and Drizzy got himself an Unruly tat. Jamaicans have pretty much adopted Drizzy because of his love for the culture.
During his performance at the dancehall star's annual Unruly Fest on Saturday night in St. Thomas, Drake announced that he had made Popcaan an official OVO Sound member. "This is something we've been working on for a very long time, and I just wanna let everyone know that finally, officially 2019, Popcaan a sign to OVO label," Drake told the massive crowd at Lyssons Beach in St. Thomas.
Popcaan will now join artists like PARTYNEXTDOOR, Majid Jordan, Roy Woods, dvsn, Plaza, and Baka Not Nice, who calls OVO Sound their home. In addition to these well-known names, OVO also has producers like Noah '40' Shebib, Boi-1da, T-Minus, Mike Zombie, and Nineteen85.
Drake is a co-founder of OVO Sound, a label based in Canada that he founded with producer Noah '40' Shebib and Oliver El-Khatib in 2012. Drake and his team have since transformed OVO from being just a record label to a full-fledged entertainment brand which includes merchandise like their own OVO Jordans.
Summer Walker Responds To Fans Bashing Her For Terrible Meet And Greets
Summer Walker is responding to criticism from fans once again.
Rising R&B star Summer Walker is experiencing first hand the highs and lows of being an entertainer and public figure, and those lessons have come in a short amount of time. Just last month, the internet was praising the songstress for her debut album, Over It, which broke the streaming record for female R&B. But fans are having a hard time separating the art from the artist, and have become critical of Summer's introverted personality. Now that the "Playing Games" singer is on tour, she's getting backlash for her lack of stage presence and for not being outgoing during a private meet and greets with her fanbase.
Summer has explained time and time again that she deals with social anxiety and even went on a rant about not losing herself to fit into a celebrity persona. But fans aren't accepting her message, and one fan called her out for having a terrible one-one-one experience with the singer at a show. "Such and anticlimactic and disappointing experience meeting Summer Walker yesterday," the fan wrote under a photo of she and Summer sitting together on a couch during a meet and greet. Summer has her hands on her lap and made sure to leave space between her and the fan, with a partial smile on her face. The fan said she only got to meet summer for "literally 5 seconds." "We were informed to have our phones out, ready with flash, and not to sit too close or touch her. She barely spoke to anyone, every couple people she'd say 'Hi'. It was a big hurt piece for me because I really idolised her and her work."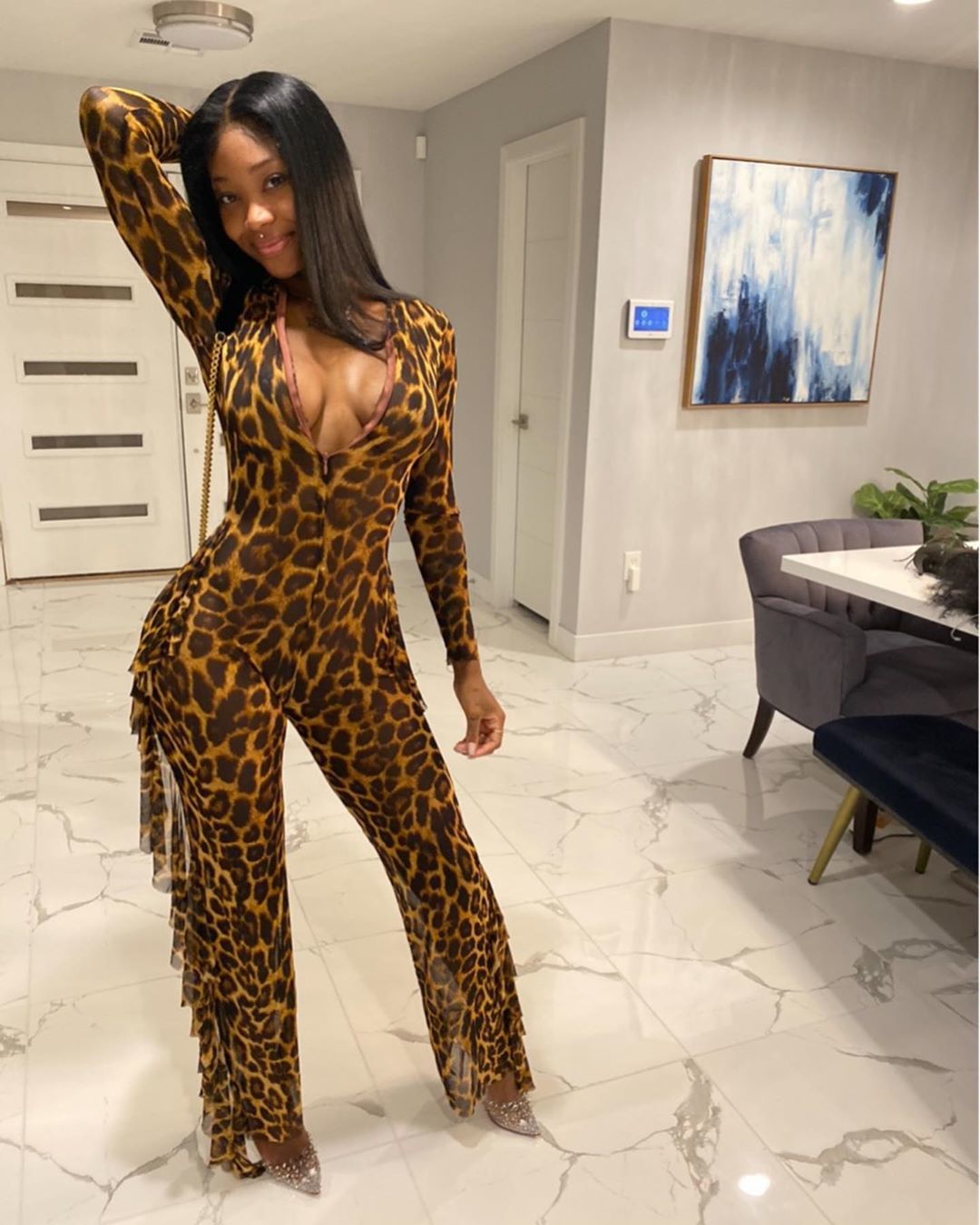 The young lady went on to say she understood Summer is an introvert but didn't appreciate the lack of effort towards fans who paid money to see her in person. "Summer you lost a big fan. I'm glad this is your first and last tour. You don't deserve us!" she said. The caption went viral and the complaints must have been brought to the singer's attention. The 23-year-old vocalist took to Instagram Sunday night to send a message to her fans about why she is stand-offish.
"…for those who're upset b/c I don't give hugs idk what to tell you…I'm an empath, and that transference of energy from that many people each day would literally KILL me," Summer wrote. "y'all may not understand what I'm talking about but for example… there's a lot of people out here faking the funk with a smile on their face like they got it together but inside your actually suffering from some sort of traumatic experience, a loss, depressed, fearful, envious or whatever the case may be BUT I CAN FEEL IT. So I ask you please respect my space in those moments."
Last week Summer Walker told the world that she was doing touring and doing interviews after this year and proceeded to turn off her comment section on social media.
Lmao Summer is out here scamming the girls. pic.twitter.com/zPrq6dVb7G

— aaron. (@aarxnjamal) November 8, 2019
YG Brings Stormy Daniels On Stage To Perform "F**k Donald Trump"
YG is keeping his foot on the president's neck.
It's no secret that the sitting president of the United States isn't exactly popular with the hip-hop community … well unless we are talking about Kanye West. Nonetheless, one MC in particular who has made his political stance very clear is west coast hitmaker YG who put his disdain for the man in the White House on wax with his song "F*ck Donald Trump." YG has been performing this song for over a year and has found a way to keep his message going by bringing out someone who has made it their own mission to take Trump down.
During a performance Sunday Night, YG invited adult film star Stormy Daniels to the stage, who is currently in a legal battle with President Trump. Daniels alleged that she was paid off by Trump's personal lawyer Michael Cohen to keep quiet about an affair she had with the president before he took office. In a new video circulating online Monday, YG brings her onto the stage and asks her to introducer herself to the crowd, pretending to not know who she was. "I want you to state your name, and I want you to yell out f*ck Donald Trump," he said. "My name is Stormy f**king Daniels," she said as the crowd let out cheers. "And I am the reason that Donald Trump is f**ked."
YG continued to act surprised as footage of Stormy's headlines played on the background projector. "You the one that f*cked Donald Trump?" he asked. After Daniels told him she "just laid there," YG embraced her with a huge hug and went right into his song. The viral video actually prompted a response from the White House. "Another example of the tolerant left," said Press Secretary Stephanie Grisham with sarcasm. It looks like YG's move got the attention he was aiming for.
Travis Scott Brought Out kanye West At ASTROWORLD Festival
Travis Scott and Kanye West made their first-ever appearance on stage together since their little family dispute last year.
Travis Scott invited Kanye West out on stage at ASTROWORLD, which was held at the Houston NRG Park. Ye surprised fans with a performance of his new single "Follow God" off of his "Jesus Is King" album and his hit song "Can't Tell Me Nothing." Fans went ballistic when they saw the "Jesus Is King IMAX" filmmaker take the stage at the popular annual event that was introduced by Houston rapper, Travis Scott.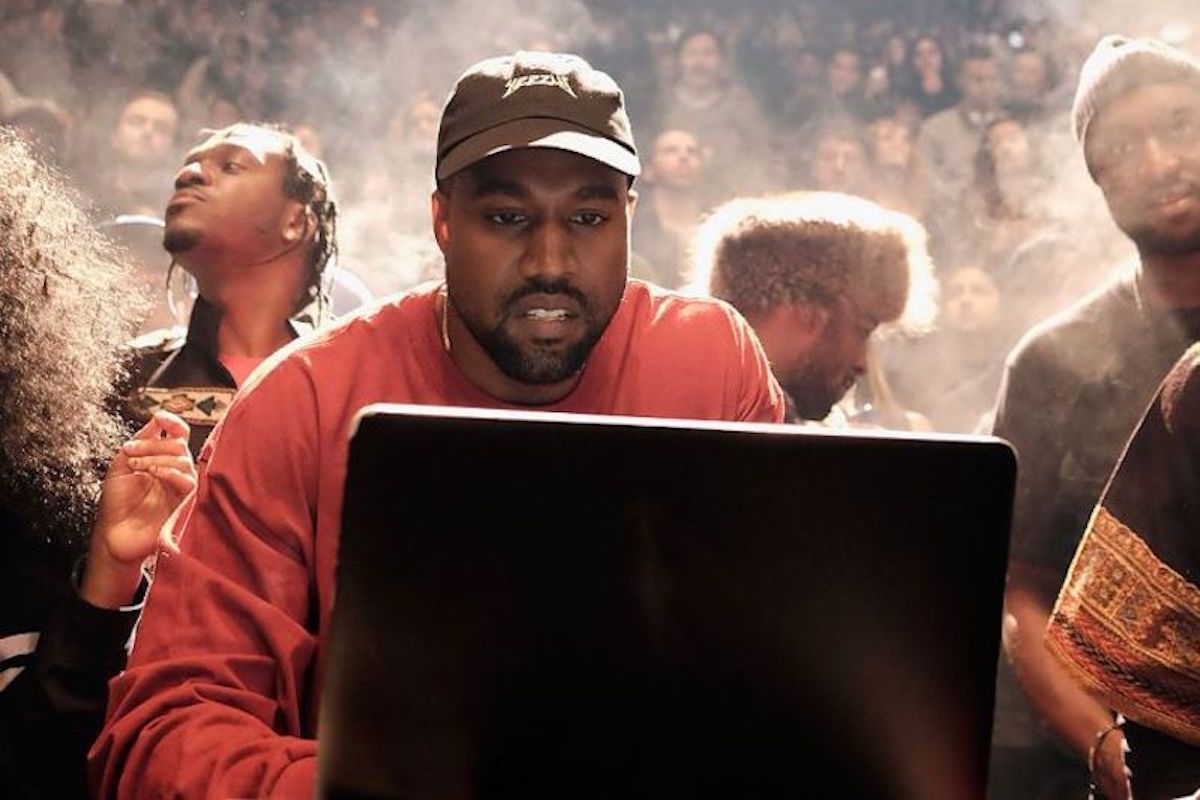 Travis joined in during Kanye's performance and kept the energy going throughout. At the end of Kanye's short time on stage, before he exited, Ye and Travis held each other in a relatively long embrace as they communicated close ear in the thick of the loud crowd's cheering.
Travis, who is still limping from his knee injury some weeks ago, seemed to be doing most of the talking as he hugged Kanye prior to his departure. Last year the "Butterfly Effect" rapper sent Kanye on a Twitter rant when he and Drake created the hit track "SICKO MODE" on which Drake allegedly sneak dissed Kanye. The lyric: "Checks over stripes" went viral as soon as Kanye acknowledged it as Drizzy denouncing his Yeezy brand. This second staging of ASTROWORLD marks Scott and West's first time showing a united front since the infamous public spat.
Earlier in the day, Travis posted a video to Instagram of his fans breaking down the barricade and trampling each other to get inside the venue that housed the Astroworld experience. Fans were ecstatic as they sprinted towards the stage area to see the talented and energetic Travis Scott perform live. The rapper captioned the IG post, "Da youth dem control da frequency, " Scott wrote in maybe his best patois. "Everyone have fun. Ragers set tone when I come out tonight." 50,000 fans attended the festival and watched both Travis and Kanye live.