Reggae singer Queen Ifrica has added her voice to the "deadbeat dad" debate gripping dancehall.
Lioness on the Rise, Queen Ifrica is the latest female entertainer to weigh in on the Deadbeat Dad controversies, which have been swirling around in Dancehall circles in recent weeks. On Wednesday the artiste, who is on tour in Europe, defended what he says are the rights of men to have relationships with, and to spent time with their children, regardless of the differences between both parents.
"I Stand With All Real Fathers, Fathers who try their best every single day to support their children , and baby mamas, wives, girlfriends, do everything to tear them down sometime the real reason for this is because they are not to together anymore and just refuse to move on, I agree there are fathers who don't want to let go either, for many reasons, but I strongly believe that this should not be a reason to teach the children to hate their fathers," the Montego Bay artiste posted under a very telling meme.
"I personally don't have a lot of good reasons to defend Men! But the truth is the few reasons I have is enough. Give good fathers a chance in their children lives, one of the reasons why our men are the way they are is because of us Sista's we raised them to be like that, stop the blame game and start co-parenting ur children is two parents children have so what if your the only one taking care of them, most of the time that's what a lot of us sighed up for, so deal with it the children came from your womb!" she declared.
"Man only think sex for the most part; women want to settle down and married and all these nice things but do men want to do that?! Because they love yo To See," she added.
Reggae artiste Nesbeth responded with three hi-five icons while, a supportive Gramps Morgan of Morgan Heritage commented in all capitals. "THANK YOU SO MUCH FOR THESE SIS MANY NEED TO HEAR THIS," Gramps wrote.
But some of the artiste's followers were not in agreement with the Fire Mumma. "Yes we support them but if them not doing what they suppose to like spice baby father… I don't like this pic because fathers wanna hold the kids in a cage to get front from the mothers before them give financial or emotional support to their kids…speak for urself alone Africa!" mo10dve wrote.
Grammy award winner Beenie Man and Nicholas Lall, the father of Dancehall artiste Spice's two children have been at the forefront of the Deadbeat fathers hullabaloo, wherein the case of Beenie Man former Dancehall Queen Carlene implied in a video that he had had supported their teenage daughter Crystal.
Another follower, Charles also knocked Queen Ifrica for her post, labelling it as maligning women.
"I hate this post and that's my opinion… you a big up the good father, but yet making excuses for them… God know me think it was a man make this post… how can females agree or even write this post…" he said.
Drake Sued By Woman Claiming She Sustained Brain Injury At His Concert
Drake is getting sued by another female.
The good thing for the Canadian rapper is that this lawsuit not related to any alleged sexual misconduct, but the bad news is that he is getting sued. Amanda Giovacco, 24, of Staten Island, filed a lawsuit against Drake claiming that she received brain injuries at his concert at Madison Square Garden in August 2016 when someone threw a beer bottle that hit her in the head. She is also suing Madison Square Garden and Live Nation claiming negligence in allowing the crowd to get raucous, Page Six reported.
"Amanda Giovacco, was violently struck by a beer bottle that was thrown while attending the Drake concert, was maliciously and without just cause provocation, subjected to a battery," her lawsuit claims.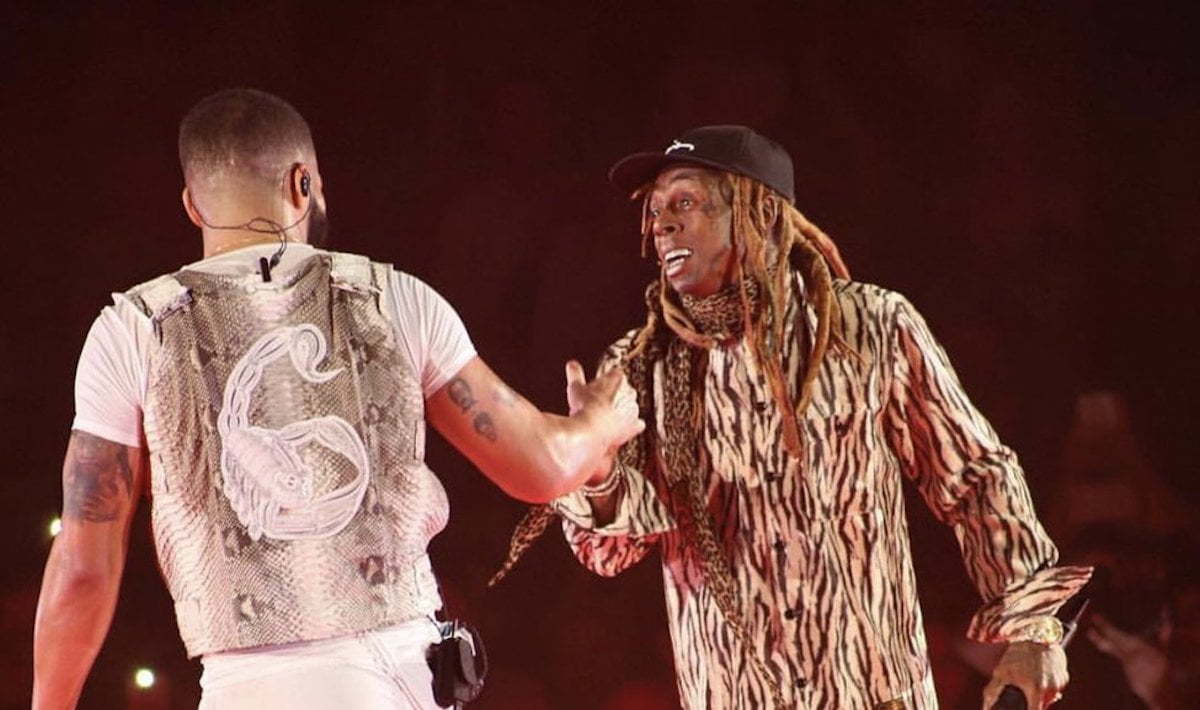 Giovacco argued in her lawsuit that the venue was negligent when they allowed vendors to serve "excessive amounts of alcohol" to partygoers and that the venue was overcrowded with inadequate security. She accused the venue of improperly serving partygoers beer in glass bottles instead of plastic containers, one of which hit her in the head causing permanent damages.
The 24-year-old female also claimed that Drake has a history of violence at his concerts and that Live Nation and Madison Square Gardens didn't take enough steps to ensure that the venue was safe. She claimed that she "sustained a traumatic brain injury and seizures," which derailed her dreams of going to medical school.
Drake has not yet responded to the lawsuit.
Rick Ross Announces 'Port Of Miami 2' Release Date & Cover Art
Rick Ross has finally revealed the release date for his forthcoming album, Port Of Miami 2.
Rozay is getting ready to unleash some new music on the airwaves, and we can't wait. The Maybach Music Group Boss just announced the release date for Port of Miami 2 is set for August 9th. The project will arrive thirteen years after the original version was released back in 2006. Rick Ross also revealed the cover art for the project on Twitter.
Ricky Rozay paid homage to his late friend and former manager Black Bo, who died in 2017 after falling ill. The cover art features a photo of Ross holding a pendant with Black Bo's image inscribed on it. The Miami rapper also shared a trailer for the project in which he got baptized.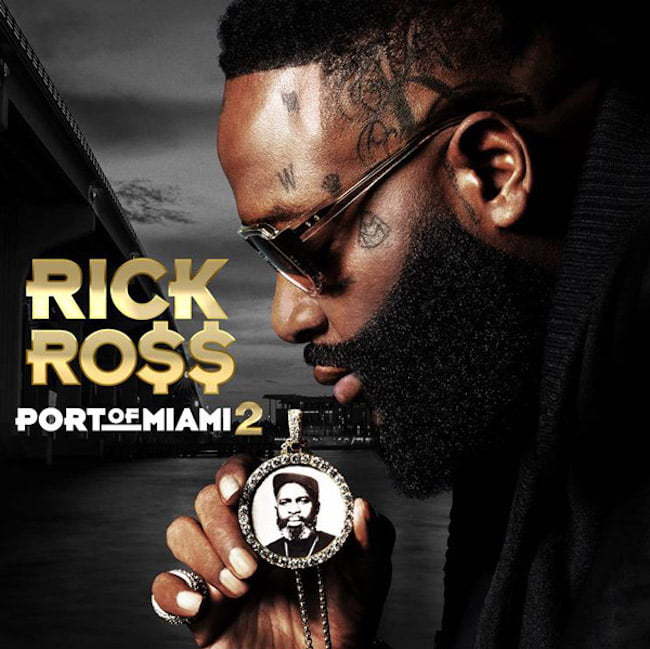 "I sat in a room alone, no television, no music, I just listened to my heart beat," Rozay said. "Are you just standing there or does your heart beat? Was you meant to die? Did you want to live or was you born to kill? Listen to my heart beat."
Rick Ross has released two singles off the album so far, a collaboration with Swizz Beatz, "BIG TYME." He also released the Wale-assisted track "Act A Fool."
PORT OF MIAMI 2 @RickRoss
8.9.19#POM2 pic.twitter.com/qVMWIoefnZ

— Epic Records (@Epic_Records) July 16, 2019
British Drill Rapper Unknown T Charged With Murder Facing Life
British rapper Unknown T is on a murder charge.
The 19-year-old Drill rapper, Daniel Lena, is schedule to appear in court on Thursday (July 18) to answer to charges of murder and violent disorder. The charges stemmed from the 2018 New Year's Day stabbing death of 20-year-old Steven Narvaez-Jara, who was killed at a party in Islington, London," BBC reported. Unknown T and two other men have since been charged with the murder. Another man was also stabbed in the same incident, but recovered after getting treatment at the hospital. Narvaez-Jara was pronounced dead on the scene when medics arrived.
Unknown T is a fast rising London rapper who is best known for his song "Homerton B." T has since established himself as one of the most recognized names in the UK's drill rap scene. He also previously received a major co-sign from Drake during his European tour where he performed at several shows in the UK.
T also recently collaborate with the likes of WSTRN on the single "Medusa" and AJ Tracey on the track "Leave Dat Trap" which has been getting a lot of attention.
The murder charge is now threatening to derail his career, however, if he could beat these charges, Unknown T would be well on his way to become London's next biggest star.