Spice Celebrates 'Love & Hip Hop Atlanta' Winning 'Reality Royalty' At MTV Movie & TV Awards
Spice winning on international stage.
Grace Hamilton, better known as Spice or to some the "Queen of the Dancehall," has grown from strength to strength as she pushes her career on the international stage. One of her biggest moves, however, was joining the cast of popular American reality TV franchise Love and Hip Hop Atlanta. A move which polarized popular opinion in Jamaica and also in the U.S.
Local detractors criticized her accent or lack thereof while in the states. The argument was that she was already an established artist, but Americans struggled to understand her accent at times which left her no choice. She has since then grown into her role on the show and has become a fan favorite for her spirit and fierce attitude.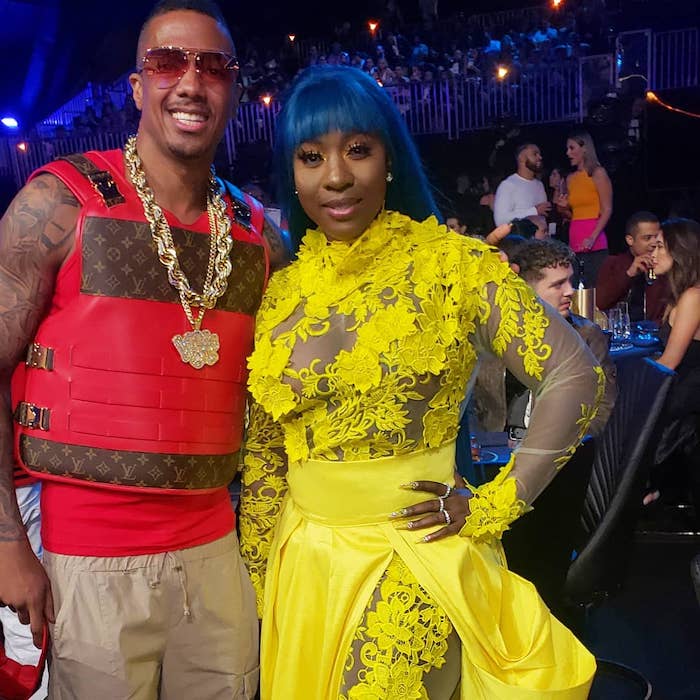 Last night was a night of ultimate validation for the "Black Hypocrisy" singer when the cast of Love and Hip Hop Atlanta won the "Reality Royalty Award" at the MTV Movie Awards. This is a mammoth achievement, to say the least. Spice is at the moment in the prime of her career while being cemented in the mainstream American Media. How many dancehall artistes can say the same? Shaggy and Sean Paul are the names that spring to mind immediately, such illustrious company and she deserves it.
In 2010 I could never have imagined Spice being an American celebrity worthy of paparazzi attention, yet she is. What does this award mean for Spice? Well, it certainly means she proved the critics wrong, joining this cast has propelled the Spice brand not only to new heights but heights hardly glimpsed by recent dancehall superstars. Congratulations Spice! Dem cyah cool it dung!
While at the awards ceremony on Monday, Spice posed for photos while collecting her award with the rest of the Love and Hip Hop: Atlanta cast.
Tyler, the Creator Speak On DJ Khaled Beef Over No. 1 Album
Tyler, the Creator addressed a small beef with DJ Khaled over his number one album, Igor.
Tyler, the Creator says he is proud of what he was able to accomplish with his latest album, Igor. The Odd Future rapper's newest self-produced LP went No. 1 on the Billboard 200 charts in its first week after the May 17 release date. The project outsold DJ Khaled's album, Father of Asahd, that was released the same day, and that sparked a feud between the two rapper's camps.
Tyler recently sat down with Zane Lowe on Beats 1 to talk about Igor's underdog success. The 28-year-old artist said going No. 1 wasn't a goal of his and he was surprised at how well Igor was received.
"When I put this out and it beat first week … and I don't make sh*t to be first week or to be radio, whatever. But for this work of art, and that album cover and these videos and me doing this suit/wig thing beat … and this is no disrespect to Khaled or anything … But this n*gga had every person in the industry. Everyone on that f**king album. Everyone, everyone – Cardi B, 21 Savage, Travis Scott, Post Malone, Beyonce, Jay – everyone who sells billions of records. And the fact that I beat him with this, that isn't parallel to all the popping music right now, was f**king crazy bro."
DJ Khaled was reportedly very unhappy with the second-place slot. When it was announced that Father of Asahd went Number 2, the usually positive and joyous producer and made a very mysterious Instagram post-and-delete seeming to shade Tyler's project, saying he makes album so people can play them and "actually hear it." "It's called great music. It's called albums that you actually hear the songs. Not no mysterious sh*t and you never hear it," he said.
I tried to tell y'all DJ Khaled felt a type of way about losing to Tyler when he posted then deleted this on IG ? pic.twitter.com/MNTjqSuoMt

— Dwayne Ducky (@Pink_Marse) June 6, 2019
Page Six reported Khaled threw a fit inside his label for allegedly miscalculating his album sales. A representative from Khaled's camp told the Fader that the 43-year-old hip-hop mogul was frustrated with Billboard's calculation methods.
Meanwhile, Tyler, the Creator, speaking out for the first time since the Khaled drama, said he was grateful to see his hard work pay off.
"I'm so proud of myself."
Dalton Harris Addresses Gay Rumors Beef With Mother At Reggae Sumfest
The X Factor winner Dalton Harris put on a show for his fans at last night's Reggae Sumfest in Montego Bay.
Dalton Harris gets personal and honest about his journey, and his performance was well received with amazing melodies. Following the controversy surrounding some photos of him which surfaced during his X-Factor tenure, a performance in Jamaica was deemed unlikely as he even mentioned on stage during his performance. Harris addressed the gay rumors fallout and his beef with his mother, with whom he has yet to make peace.
"Dem wah me dead and dem seh mi diss me mother, me tell di truth bout me abuse and di poverty weh me conquer," he said during his set. "Some people weh a talk nuh like dem mother and dem father."
If he had expected a hostile reaction from the crowd, he got the complete opposite. His vocals almost commanded reverence, and you could see an element of surprise and fulfillment in the faces of the patrons as he patrolled the stage through his set. He delved into the "false" perception of him by his fellow people. He spoke to "not selling out his values" and sought to iron out any question the public might have had.
"Sumfest, a me fuss 'Why' miself over the likkle picture, but me shoulda know better because me know Jamaica culture," he told the massive crowd. "Me nuh lean or me nuh wobble, everything copacetic, nah sell me soul or sexuality fi nuh million dollar cheque."
After his original songs, he did renditions of songs he performed on The X Factor which helped him created history. Needless to say, he was sublime in his delivery, and the crowd reaction reflected his quality. His personality on stage was relatable and humorous inciting bouts of laughter throughout his performance.
He did it all; Dalton Harris had a rock-solid Reggae Sumfest debut.
Cardi B Gets A Tattoo Of Offset's Name Where?
Cardi B gets a tattoo of Offset's name on an unlikely place on her body.
Getting a tattoo of your spouse name is still a bit of a taboo idea since people often break up. Perhaps that's the reason why Cardi B decided to get her tattoo at the back of her leg. We wouldn't have seen the tat if Offset hadn't posted a photo of her on his Instagram page. It almost seems deliberate that the Migos rapper posted the pic which was a screenshot from a FaceTime chat with his wife.
"CANT WAIT TO GET HOME," the "Taste" rapper wrote while alluding to his excitement in seeing his name tatted on his wife body.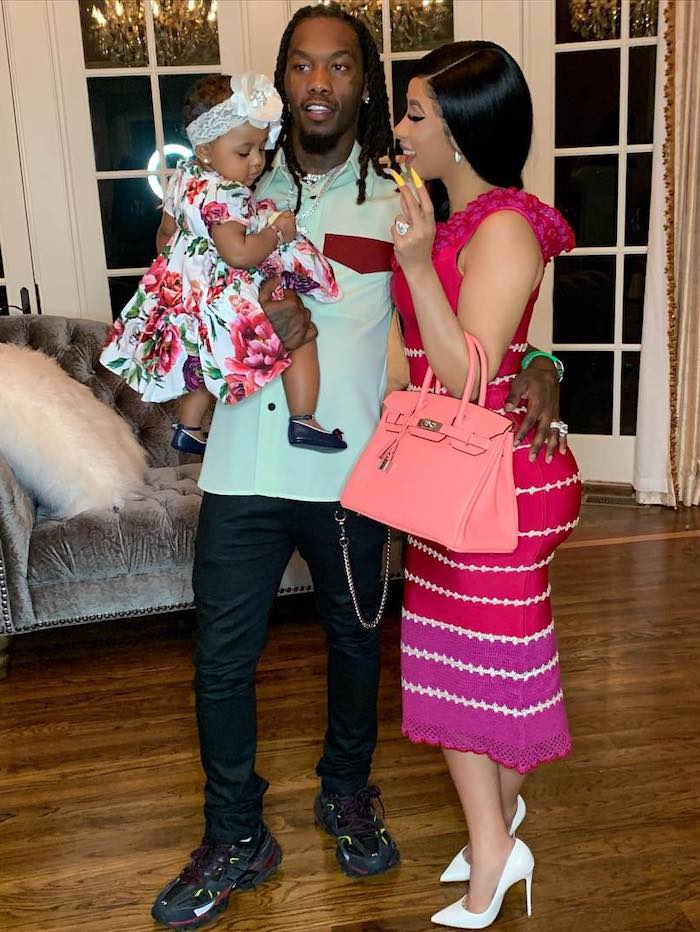 In 2018, Offset got a tattoo of Cardi B's name on his neck shortly after the two hit a rough patch in their marriage. He also got himself a tattoo of The Powerpuff Girls, which is Cardi's favorite cartoon character.
The power couple recently threw a huge birthday party for their daughter Kulture in New York City to celebrate her first birthday. Time does fly fast, because it's been a year since Cardi B and Offset welcomed their first child together. The couple dropped a whopping $400,000 on her birthday bash and spent an additional $100,000 on a custom diamond necklace for the toddler.
Of course, that's a small change for Cardi, who recently revealed that she is making up to a million dollars per show performing at some major music festivals this summer.