Love and Hip Hop: Atlanta star Tammy Rivera and her husband Waka Flocka Flame are in Jamaica living their best lives.
Sources told Urban Islandz that the couple touched down in reggae land last week with some of their friends and family. They rented out a villa on the North Coast and we're told that they've been having a blast as they hit up some fun filled spots like Duns River Falls and Blue Hole.
The trip was also to celebrate the Atlanta rapper's birthday. Waka Flocka Flame, whose real name is Juaquin James Malphurs, turns 33 on May 31. The couple renewed their wedding vows in Mexico last year after being married since 2014. Tammy Rivera admitted that she never had an official wedding ceremony so they decided to do it in Mexico last year and she had a blast.
"Birthday's are usually really hard for him that's why I make sure each year is filled with love, laughs and good memories!" Tammy wrote. "I'll do whatever it takes to make my king smile!"
Beyonce Taps Blue Ivy, Jay-Z, Kendrick Lamar For 'Lion King' Album Tracklist
The tracklist for the Beyoncé curated "Lion King" album was revealed, and Blue Ivy is the star.
Lion King: The Gift will be released this Friday along with the debut of the live-action film in which megastar Beyoncé Knowles-Carter plays the role of Nala. Beyoncé recently announced that she would be blessing us with an album to go along with the film, and released the first single, "Spirit," last week.
The rest of the tracks were announced as well as the many artists that are featured including Bey's husband Jay-Z himself, and their 7-year-old daughter Blue Ivy Carty. Blue accompanied her parents at the American Lion King premiere and stopped the internet with her pantsuit outfit that coordinated with her momma's.
Among the artistes on the project includes Kendrick Lamar, Pharrell, Wale, Tierra Whack, Wiz Kid, and of course Childish Gambino, who also stars in the Lion King live-action movie.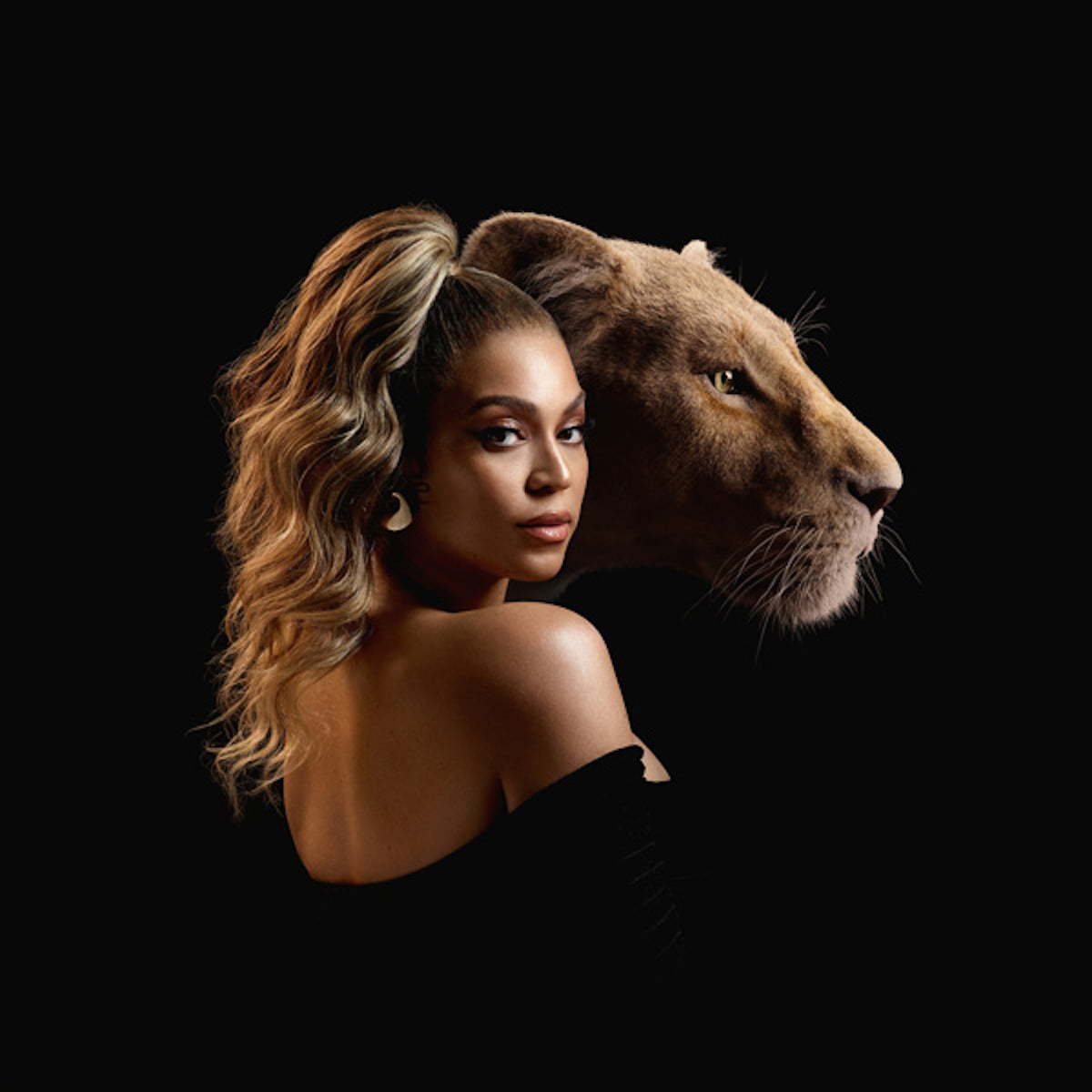 The soundtrack was produced by Queen Bey herself where she incorporates several African artists. Beyoncé told ABC News that she used this moment to create "a love letter to Africa."
"I wanted to make sure that we found the best talent from Africa and not just used some of the sounds and did my interpretation of it," she said. "I wanted it to be authentic to what is beautiful about the music in Africa."
Mrs. Knowles-Carter said she incorporated original drums and chants from the Motherland and mixed it with American sounds to create their own genre.
"I feel like the soundtrack, it becomes visual in your mind. It's a soundscape. It's more than just the music, because each song tells the story of the film," she said.
It has been a little over a year since we got new music from Bey when she and Jay-Z dropped their joint album, "Everything Is Love" in June 2018.
A behind-the-scenes special with the entire cast of the Lion King hosted by Good Morning America's Robin Roberts will air Tuesday at 8 p.m. ET on ABC.
The album cover and tracklist for #TheLionKing: The Gift. Album is set to be release on Friday! pic.twitter.com/DGsLQucOl1

— The Lion King Updates ? (@TLKingUpdates) July 16, 2019
Drake Sued By Woman Claiming She Sustained Brain Injury At His Concert
Drake is getting sued by another female.
The good thing for the Canadian rapper is that this lawsuit not related to any alleged sexual misconduct, but the bad news is that he is getting sued. Amanda Giovacco, 24, of Staten Island, filed a lawsuit against Drake claiming that she received brain injuries at his concert at Madison Square Garden in August 2016 when someone threw a beer bottle that hit her in the head. She is also suing Madison Square Garden and Live Nation claiming negligence in allowing the crowd to get raucous, Page Six reported.
"Amanda Giovacco, was violently struck by a beer bottle that was thrown while attending the Drake concert, was maliciously and without just cause provocation, subjected to a battery," her lawsuit claims.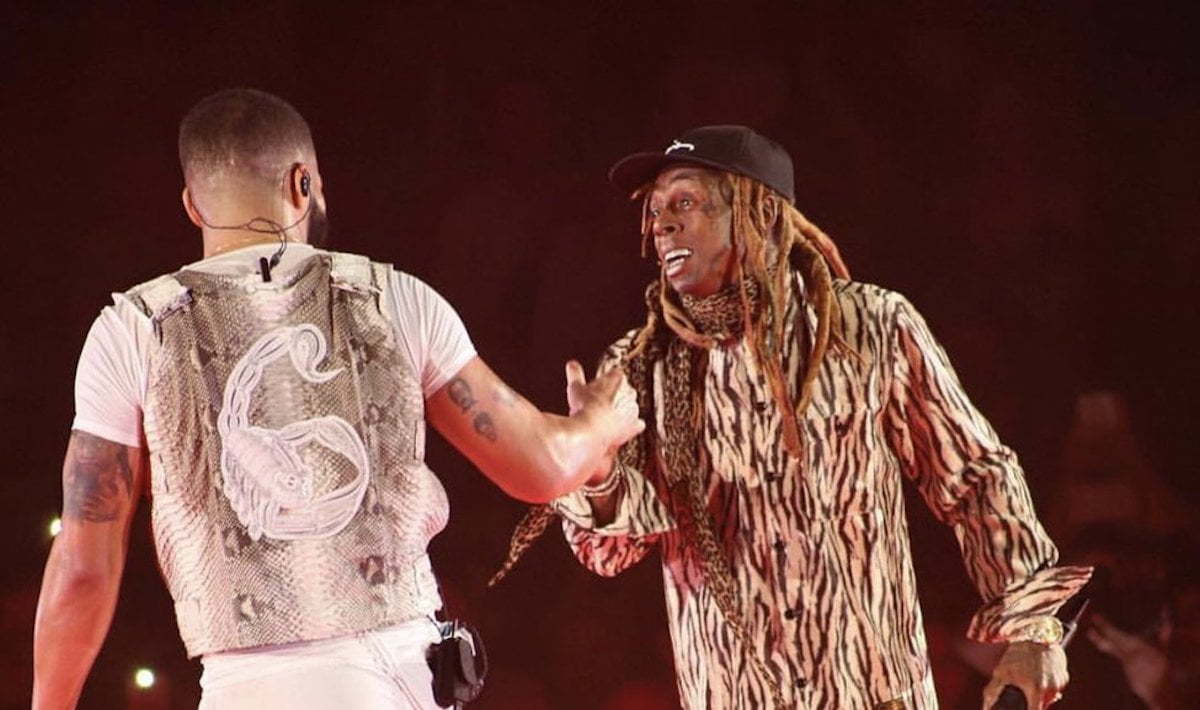 Giovacco argued in her lawsuit that the venue was negligent when they allowed vendors to serve "excessive amounts of alcohol" to partygoers and that the venue was overcrowded with inadequate security. She accused the venue of improperly serving partygoers beer in glass bottles instead of plastic containers, one of which hit her in the head causing permanent damages.
The 24-year-old female also claimed that Drake has a history of violence at his concerts and that Live Nation and Madison Square Gardens didn't take enough steps to ensure that the venue was safe. She claimed that she "sustained a traumatic brain injury and seizures," which derailed her dreams of going to medical school.
Drake has not yet responded to the lawsuit.
Rick Ross Announces 'Port Of Miami 2' Release Date & Cover Art
Rick Ross has finally revealed the release date for his forthcoming album, Port Of Miami 2.
Rozay is getting ready to unleash some new music on the airwaves, and we can't wait. The Maybach Music Group Boss just announced the release date for Port of Miami 2 is set for August 9th. The project will arrive thirteen years after the original version was released back in 2006. Rick Ross also revealed the cover art for the project on Twitter.
Ricky Rozay paid homage to his late friend and former manager Black Bo, who died in 2017 after falling ill. The cover art features a photo of Ross holding a pendant with Black Bo's image inscribed on it. The Miami rapper also shared a trailer for the project in which he got baptized.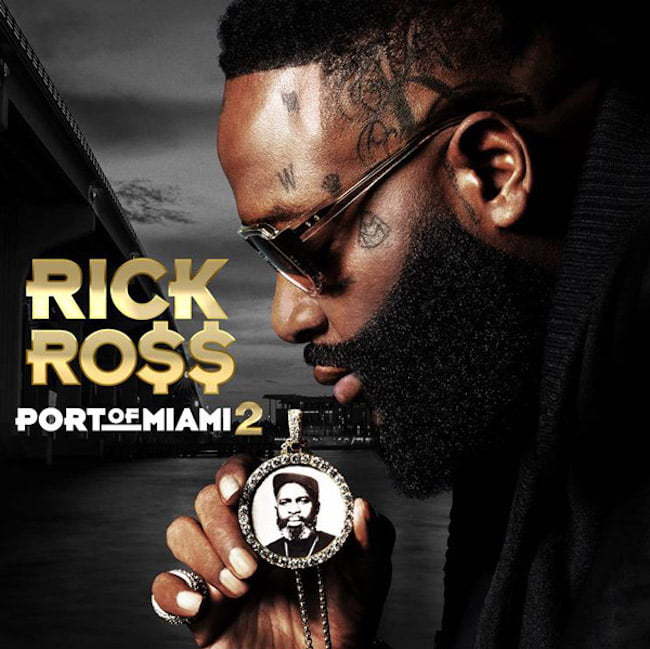 "I sat in a room alone, no television, no music, I just listened to my heart beat," Rozay said. "Are you just standing there or does your heart beat? Was you meant to die? Did you want to live or was you born to kill? Listen to my heart beat."
Rick Ross has released two singles off the album so far, a collaboration with Swizz Beatz, "BIG TYME." He also released the Wale-assisted track "Act A Fool."
PORT OF MIAMI 2 @RickRoss
8.9.19#POM2 pic.twitter.com/qVMWIoefnZ

— Epic Records (@Epic_Records) July 16, 2019