Blac Chyna is now looking for a new attorney.
The reality star is currently battling The Kardashian clan over lost revenue from her canceled reality TV show, but now she will need a new attorney to represent her. Lisa Bloom and her law firm has dropped Blac Chyna as a client and filed a lien against her for thousands of dollars in unpaid legal fees, The Blast reported. Chyna has responded to the lien filed against her saying that she and The Bloom Firm never had a written agreement.
"The Bloom Firm's conduct constitutes professional misconduct under California law because Lisa Bloom and The Bloom Firm engaged in conduct involving 'intentional misrepresentation' to this Court, the Parties, successor counsel, and Ms. White," Chyna said in her legal docs.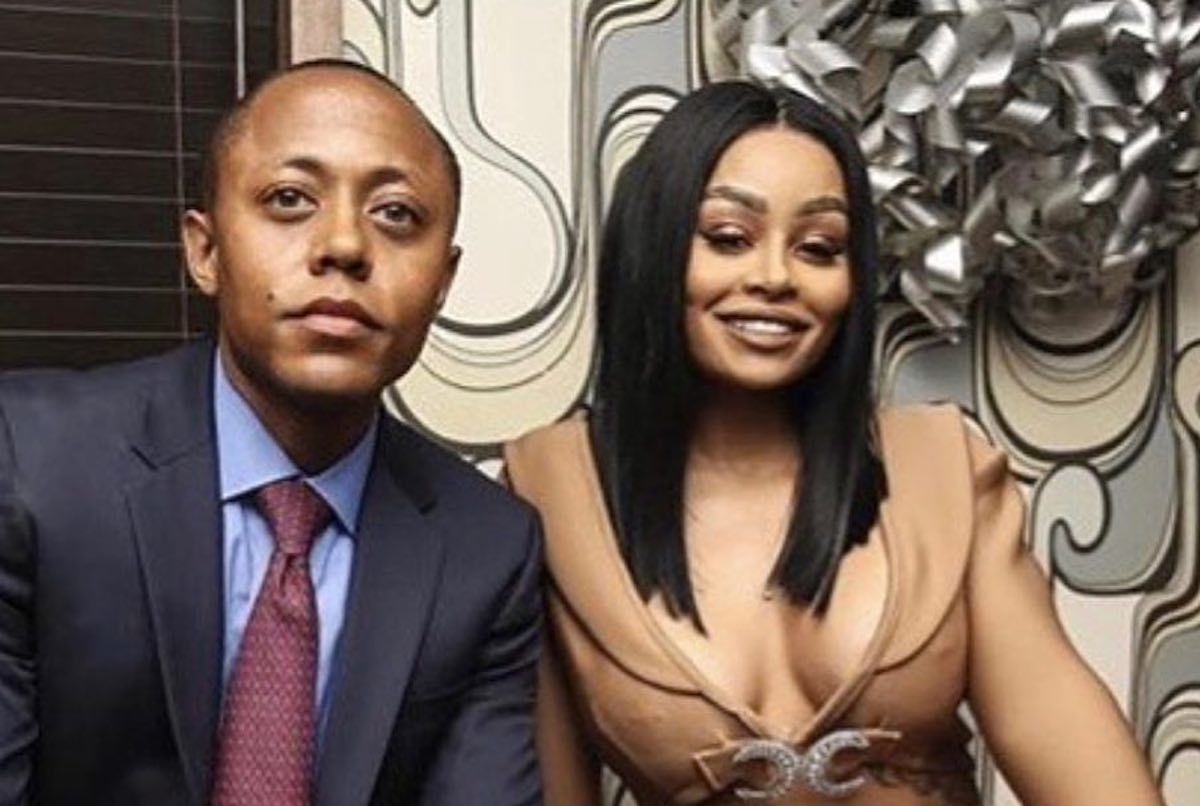 The reality star added that Bloom abruptly dropped her on May 7th without any explanation. By doing so, the attorney forfeited all rights to any attorney fees. She also wants a judge to block Bloom from receiving a cut of any judgment she may be awarded in her case against Rob Kardashian and the Kardashian family.
The story gets even weirder. The attorney now representing Blac Chyna used to work for The Bloom Firm and quits. Chyna is his only client at the moment.
Listen Shane O New Single "Inevitable"
Shane O's latest single is titled "Inevitable" listen it below.
Shane O is back with another top concept and hit song. Shane O, a very consistent provider of quality music doesn't disappoint.This particular track "Inevitable" goes out to all real and lasting friendships. "Mi wi knock knock it fimi day 1 dawgs / Buss it fimi day one dawgs," Shane O deejays. He describes situations he has gone through with his friends in vivid detail. Shane O who is known for his storytelling and lyrical ability lived up to his reputation.
"Dem nah guh sell me out / Nah guh lef the cops fi charge mi," the deejay spits. The above line shows the level of loyalty the deejay is talking about. He went on to extend the concept of loyalty to detail how his crew gets on with girls and also financially.
It is safe to say after this song no one would want to mess with Shane O's crew or even leave their girl around them for that matter. Great Artiste, great song and unlike other artistes he doesn't flood the market, so fans were actually craving for something new from the leader of the S.O.R group.
Shane O is an artiste to watch going into 2020 and beyond and our lenses have been adjusted to keep up with growth in the industry.
Listen to Shane O"s new heat "Inevitable" below.
21 Savage Says 'Savage Mode 2' With Metro Boomin Is Coming Soon
21 Savage and Metro Boomin are finally ready to give us, Savage Mode 2.
At the end of his performance in Los Angeles, 21 Savage brought out producer Metro Boomin to end the show with him. The two have worked together several times in the past, including their 2016 mixtape Savage Mode. And it looks like the duo isn't done yet. As the two were wrapping up his set for the night, 21 Savage thanked the LA crowd before shouting out a "RIP" to the late west coast rapper Nipsey Hussle.
In a video that's been buzzing around the internet, you can hear the ATL/UK rapper scream "Savage Mode 2 is on the mother f**kin way!," just as he exited the stage.
21 Savage and Metro Boomin announcing that 'Savage Mode 2' is coming soon ? pic.twitter.com/cc5YUSMztn

— STRAPPED (@STRAPPEDENT) July 20, 2019
Savage Mode went certified gold by the RIAA according to Billboard, and featured standout hits like "X" featuring Future and "No Heart." 21 Savage teased sequel to the project in a 2016 interview with the Fader, claiming he and Metro Boomin had 20 to 30 songs left in the vault.
New music from 21 would be great, but some of us are still bumping his December 2018 album I am > I was. The album debuted at No. 1 on the Billboard top 200 charts, a first for the 26-year-old rapper. It's also good to see 21 Savage performing and dropping music amidst an on-going deportation case after ICE held him in detention back in February. ICE officials revealed that the rapper is a United Kingdom citizen who overstayed his visa when he entered the United States in 2005, news that came as a shock to the hip-hop community.
21 Savage and Metro Boomin dropped a single together in January 2018 called "Pause," a song that was previewed in 2015.
Megan Thee Stallion Files Trademark For Signature 'Hot Girl Summer' Phrase
Megan Thee Stallion wants us all to have a Hot Girl/Boy Summer, but she's here to get her coins too.
According to Billboard, Megan Thee Stallion began the process of trademarking "Hot Girl Summer." The phrase has become a viral internet craze and has been spreading throughout pop culture over the last several months. Thanks in part to Megan's "Hotties" fanbase, "Hot Girl Summer" has been used across memes, trending topics, battles of the sexes, Instagram captions, and more.
Fans began to put pressure on the Houston rapper to trademark the phrase once corporate brands like Forever 21 and even Wendy's were seen using it for promotional purposes.
Make it stop @theestallion

Please. pic.twitter.com/svVDodVWlG

— Diamond Brown (@HereIsDime) July 10, 2019
The Official Drink of Hot Girl Summer https://t.co/hypy2kVdTG

— Wendy's (@Wendys) July 9, 2019
Even other celebrities like Jada Pinkett Smith and Jordyn Woods have posed for photos using the "hot girl summer" caption. The move usually gets a stamp of approval from Queen Hot Girl Meg herself with a retweet or a repost, continuing to promote the self-empowering female movement.
The trademark was filed on July 10, Billboard said, the same day that Megan assured a fan on Twitter that a trademark was on its way.
The 24-year-old "Fever" rapper has used her platform both on social media and in live interviews to explain what exactly "hot girl summer" is all about.
"It's basically about women, and men, just being unapologetically them, having a good ass time. Hyping up your friends, doing you, not giving a damn what nobody got to say about it," Megan told The Root on the 2019 BET Awards red carpet. "You definitely have to be a person that can be the life of the party. And just a bad b*tch."
Reminder of what a Hot Girl Summer is truly about ? pic.twitter.com/5ZniIMNWmU

— Megan Daily (@HottieSource) July 12, 2019
Megan has been teasing a "Hot Girl Summer" anthem in the making, and last Friday dropped a hot girl summer playlist on Spotify. The playlist was made just a day after Atlanta rapper Future announced a "Hot Boy Summer" playlist. In response to the internet deeming him "Captain of the Hot Boys" (and even the City Boys) for his nonchalant attitude towards women in his music … and in real life.
Hopefully, Megan will have more luck than Cardi B did when she attempted to trademark her signature phrase "Okurrr." The application was denied by the U.S. Patent and Trademark Office.
Hey HOT GIRLS here's my HOT GIRL SUMMER play list on @Spotify ????? https://t.co/ORzVJzVKTX pic.twitter.com/hlb93Fwibj

— HOT GIRL MEG (@theestallion) July 19, 2019
Check out my #HotBoySummer Playlist on @Spotify https://t.co/IvWNi1ypM5

— FUTURE/FREEBANDZ (@1future) July 18, 2019
Comingggg https://t.co/agDD09QJnA

— HOT GIRL MEG (@theestallion) July 19, 2019
Yes mam it's been in the process ?? https://t.co/ZQfZbZNqhK

— HOT GIRL MEG (@theestallion) July 11, 2019
hot girl summer pic.twitter.com/AtfleYasqc

— Jordyn Woods (@jordynwoods) July 3, 2019
@theestallion's impact. Williamsburg you guys. Williamsburg. pic.twitter.com/BjihRG6CWs

— Brianna Holt (@BriannaNHolt) July 22, 2019