Kodak Black is currently being held in Miami's Federal Detention Center on weapons charges.
Kodak, whose real name is Bill Kapri, was arrested on Saturday night at the Rolling Loud Music Festival in Miami. The Pompano Beach rapper was taken into custody following a joint operation by federal agents and the Miami-Dade police department. Sources told Urban Islandz that the Dying To Live rapper didn't resist arrest although the situation was dramatic to watch.
A photo of Kodak Black has since surfaced online and has gone viral. The pic shows the rapper wearing a blue Gucci outfit with Gucci sneakers and some big chains around his neck. His expressions say it all. We're told that Project Baby has since made contact with his attorney, but it's not yet clear if and when he will be granted bail.
It looks like Kodak will be staying in jail overnight. The hashtag #FreeKodak is already trending on social media, which means that his fans are rallying around him.
Drake Sued By Woman Claiming She Sustained Brain Injury At His Concert
Drake is getting sued by another female.
The good thing for the Canadian rapper is that this lawsuit not related to any alleged sexual misconduct, but the bad news is that he is getting sued. Amanda Giovacco, 24, of Staten Island, filed a lawsuit against Drake claiming that she received brain injuries at his concert at Madison Square Garden in August 2016 when someone threw a beer bottle that hit her in the head. She is also suing Madison Square Garden and Live Nation claiming negligence in allowing the crowd to get raucous, Page Six reported.
"Amanda Giovacco, was violently struck by a beer bottle that was thrown while attending the Drake concert, was maliciously and without just cause provocation, subjected to a battery," her lawsuit claims.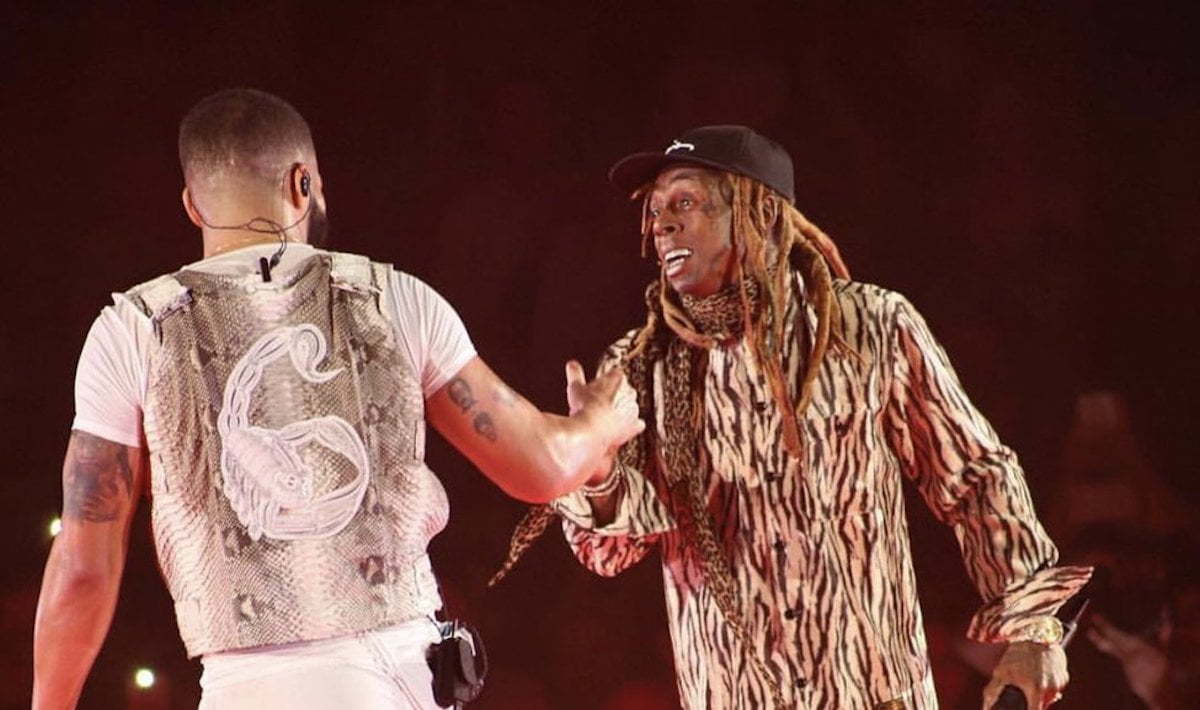 Giovacco argued in her lawsuit that the venue was negligent when they allowed vendors to serve "excessive amounts of alcohol" to partygoers and that the venue was overcrowded with inadequate security. She accused the venue of improperly serving partygoers beer in glass bottles instead of plastic containers, one of which hit her in the head causing permanent damages.
The 24-year-old female also claimed that Drake has a history of violence at his concerts and that Live Nation and Madison Square Gardens didn't take enough steps to ensure that the venue was safe. She claimed that she "sustained a traumatic brain injury and seizures," which derailed her dreams of going to medical school.
Drake has not yet responded to the lawsuit.
Rick Ross Announces 'Port Of Miami 2' Release Date & Cover Art
Rick Ross has finally revealed the release date for his forthcoming album, Port Of Miami 2.
Rozay is getting ready to unleash some new music on the airwaves, and we can't wait. The Maybach Music Group Boss just announced the release date for Port of Miami 2 is set for August 9th. The project will arrive thirteen years after the original version was released back in 2006. Rick Ross also revealed the cover art for the project on Twitter.
Ricky Rozay paid homage to his late friend and former manager Black Bo, who died in 2017 after falling ill. The cover art features a photo of Ross holding a pendant with Black Bo's image inscribed on it. The Miami rapper also shared a trailer for the project in which he got baptized.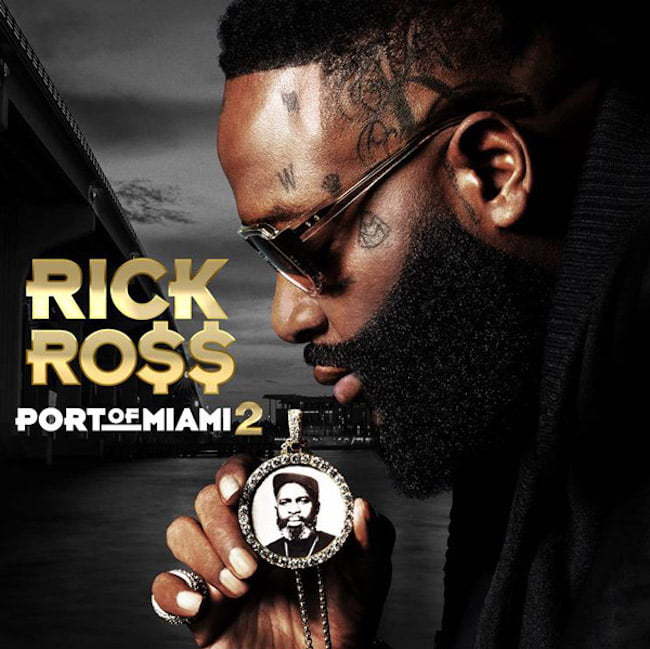 "I sat in a room alone, no television, no music, I just listened to my heart beat," Rozay said. "Are you just standing there or does your heart beat? Was you meant to die? Did you want to live or was you born to kill? Listen to my heart beat."
Rick Ross has released two singles off the album so far, a collaboration with Swizz Beatz, "BIG TYME." He also released the Wale-assisted track "Act A Fool."
PORT OF MIAMI 2 @RickRoss
8.9.19#POM2 pic.twitter.com/qVMWIoefnZ

— Epic Records (@Epic_Records) July 16, 2019
British Drill Rapper Unknown T Charged With Murder Facing Life
British rapper Unknown T is on a murder charge.
The 19-year-old Drill rapper, Daniel Lena, is schedule to appear in court on Thursday (July 18) to answer to charges of murder and violent disorder. The charges stemmed from the 2018 New Year's Day stabbing death of 20-year-old Steven Narvaez-Jara, who was killed at a party in Islington, London," BBC reported. Unknown T and two other men have since been charged with the murder. Another man was also stabbed in the same incident, but recovered after getting treatment at the hospital. Narvaez-Jara was pronounced dead on the scene when medics arrived.
Unknown T is a fast rising London rapper who is best known for his song "Homerton B." T has since established himself as one of the most recognized names in the UK's drill rap scene. He also previously received a major co-sign from Drake during his European tour where he performed at several shows in the UK.
T also recently collaborate with the likes of WSTRN on the single "Medusa" and AJ Tracey on the track "Leave Dat Trap" which has been getting a lot of attention.
The murder charge is now threatening to derail his career, however, if he could beat these charges, Unknown T would be well on his way to become London's next biggest star.