A jury convicted Vybz Kartel co-accused Kahira Jones for a firearm and shooting case.
Jones is one of Vybz Kartel's three co-accused who is currently serving life in prison for the murder of Clive "Lizard" Williams. High Court judge Lisa Palmer handed down the guilty verdict in the Corporate Area Gun Court on Friday, after three days of summation. Kahira Jones was found guilty of illegal possession of firearm, illegal possession of ammunition, and wounding with intent.
Investigators testified in court that Jones shot Chevallo Rodney at his home in Waterford, Portmore, on December 15, 2009. Rodney survived the attack but was shot and killed at the same house two years ago. The case was subsequently tried under Section 31(D) of the Evidence Act.
According to authorities, Jones approached Rodney on the morning of December 15, 2009, and asked him for some water to drink. He then attacked Rodney with a gun, and a struggle ensued. Cops say the two men knew each other, so Rodney was caught off guard. Rodney was shot and severely injured in the scuffle in his back yard while Jones fled the scene.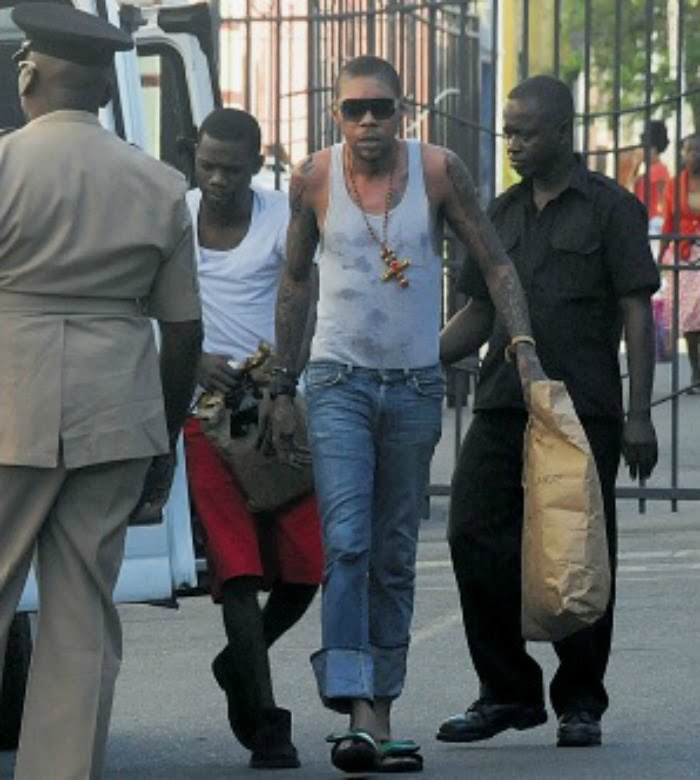 Jones attorney Kamika Harris made a no case submission, but Justice Hamilton rejected it. The accused then took the witness stand in his defense where he was grilled by his attorney as well as the prosecutor.
Kahira Jones is now facing up to 25 years in prison as a result of the conviction. In 2014, he was convicted for murder along with Vybz Kartel, real name Adidja Palmer, Shawn "Storm" Campbell, and Andre St John. The four men were sent to prison for life where Jones will have to serve 25 years before being eligible for parole.
That murder conviction was appealed, and the men are now awaiting the verdict from the appeal court. If the Court of Appeal freed them, it means that Jones will remain behind bars for this shooting case.
Cardi B Gets A Tattoo Of Offset's Name Where?
Cardi B gets a tattoo of Offset's name on an unlikely place on her body.
Getting a tattoo of your spouse name is still a bit of a taboo idea since people often break up. Perhaps that's the reason why Cardi B decided to get her tattoo at the back of her leg. We wouldn't have seen the tat if Offset hadn't posted a photo of her on his Instagram page. It almost seems deliberate that the Migos rapper posted the pic which was a screenshot from a FaceTime chat with his wife.
"CANT WAIT TO GET HOME," the "Taste" rapper wrote while alluding to his excitement in seeing his name tatted on his wife body.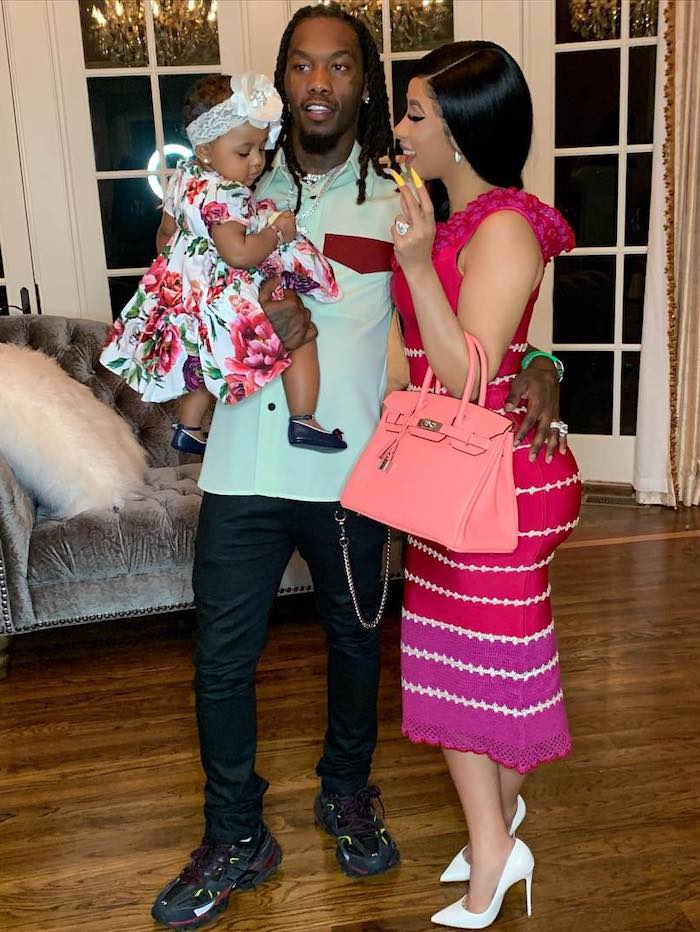 In 2018, Offset got a tattoo of Cardi B's name on his neck shortly after the two hit a rough patch in their marriage. He also got himself a tattoo of The Powerpuff Girls, which is Cardi's favorite cartoon character.
The power couple recently threw a huge birthday party for their daughter Kulture in New York City to celebrate her first birthday. Time does fly fast, because it's been a year since Cardi B and Offset welcomed their first child together. The couple dropped a whopping $400,000 on her birthday bash and spent an additional $100,000 on a custom diamond necklace for the toddler.
Of course, that's a small change for Cardi, who recently revealed that she is making up to a million dollars per show performing at some major music festivals this summer.
Comedy Central Drops XXXTentacion Death Joke, Comedian Apologize Amidst Backlash
A comedian had a change of heart about making a joke out of XXXTentacion's tragic death.
Dina Hashem issued an apology after she received backlash for a joke she made about the murder of South Florida rapper XXXTentacion. On Friday a clipped surfaced of Hashem's set as a preview for Comedy Central's "This Week at the Comedy Cellar." In it, Hashem makes light of the robbery/murder incident that ended XXXTentacion's life.
"Is anyone still mourning XXXTentacion?" she asked the crowd, some of whom responded "yeah." "He's a rapper who was murdered, he's dead now. He was shot, he was on his way to buy a car with $50,000 in cash and somebody shot him and took the money. Which is very tragic, but I think also it would be a very good Venmo commercial, you know? The first thing I thought when I heard that. Like,'I don't have Venmo. I should get Venmo."
Too Soon!! Too Soon!! ???????#DinaHashem #xxxtentation pic.twitter.com/Qd02hvRc7x

— S.MARKETINGMUSIC (@SMarketingmusic) July 20, 2019
Once the clip went viral, the comedian was scolded by XXXTentacion's fanbase who felt it was insensitive to laugh about the rapper's death that is still fresh in a lot of folks minds. Other comedians, however, came to Hashem's defense.
Nevertheless, Comedy Central pulled the joke, according to The Blast, and has since deleted the clip from their social media page.
On Saturday, Hashem issued an apology via her Instagram page, after making her Twitter account private.
"I wasn't trying to hurt anyone's feelings that's never what I want," she wrote in a statement. "I'm a comic and use jokes to make dark topics less painful, but I realize not everyone feels that way, and don't want anyone to feel badly. It was taken down and won't air on TV."
Many people on Twitter criticized Comedy Central for cutting the joke, citing that there was no room for sensitivity in the art of comedy. Others defended Hashem saying the hip-hop community has no right to be upset or offended because of the genre's history of glorifying violence.
Last week, a posthumous XXXTentacion dancehall record was released titled "Royalty" featuring Vybz Kartel, Stefflon Don, and Ky-Mani Marley.
Either everything is off limits or nothing is off limits. Comedy can't exist in a "how you personally feel about the topic" world. To support @dinahashem_ (a good comic) is to support the art of comedy. And all this PC shit is coming from hip hop fans? Do they not see the irony?

— Liz Miele (@lizmiele) July 20, 2019
XXXTentacion bragged about stabbing nine people and "bashing" his girlfriend's face publicly on the Internet. Dina Hashem used his name to make a joke about Venmo. Maybe think about which one makes you angry. (For me, it's Venmo. You don't fucking touch Venmo.)

— Adam Newman (@Adam_Newman) July 20, 2019
I can't believe @dinahashem_ made a Venmo joke about a guy who beat his pregnant gf. #cancelled

— Bonnie McFarlane (@bonniemcfarlane) July 20, 2019
Aidonia Makes Surprised Appearance At Reggae Sumfest
Aidonia fans were elated this weekend at the Reggae Sumfest Dancehall night when the artiste made a surprise appearance.
Genna Genna fans were disappointed to previously learn that the "Banga" hitmaker wasn't a part of the line-up this year. However, they were put at ease when mere days before the show, Sumfest Chief, Joe Bogdanovich alluded to Aidonia becoming a last minute addition to the show, or at the very least, would make a surprise appearance. He told the STAR "I was in the park the other day, and at sunset, often the birds like to hang out there and chit-chat…and I don't know what they have for this Donia kid, but boy, they couldn't stop talking about him."
Dancehall fans everywhere were pleased to find out that Aidonia was one of the tricks up Sumfest's sleeve. Midway his set, Govana took off his tailored jacket before handing off the microphone to the Genna boss at the side of the stage. By then, the energy at the Catherine Hall Entertainment Complex was electrifying, and that's before the dancehall giant uttered a word.
Two years ago it was Aidonia who was introducing Dancehall artiste "Govana" to the scene when he brought him out during his 2017 Reggae Sumfest performance. Since then the pair have created several hit Dancehall collabs, and Govana has been unstoppable. It was great to watch Govana bring out Didi during his own set. It signifies not only his undeniable rapid growth in Dancehall but also the obvious mutual respect that these Genna Genna DJs have.
Aidonia wore a black shirt with a sporty hijab, black pants and a red bulletproof vest with the word "Genna" in black, and Govana wore a brown plaid vest suit. The two performed all their hit collabs together effortlessly. The two DJs seemed to be having more fun than the event's patrons as they danced, smiled, and performed new and old songs sending fans into a frenzy.
This was undoubtedly one of the more pleasant surprises from Dancehall night.