Vybz Kartel gushed about his kids after getting his Christmas visit in prison.
Every year around this time, Vybz Kartel gets a family fun day visit in prison where he gets to spend an entire day with his kids and his close friends. The dancehall hitmaker has been releasing photos on his Instagram giving fans a glimpse of the fun-filled day he had. After sharing some clips of himself with Sikka Rhymes and Linton "TJ" White, Kartel then shared some clips of himself with his daughter, Adi'Anna.
"There is this girl who stole my heart and she calls me Daddy," Kartel wrote. He added in another post, "Today was a #beautiful day for #us and I enjoyed every #nanosecond of it! ..btw, Adi; Yuh nuh see you soon taller dan me?!! Stay #sweet&#smart&#gazarised #WorlBoss&#GirlBoss #Familysettings."
Vybz Kartel also shared some photos of his sons and baby mama having an outing for his son Little Addi's 14th birthday. "HAPPY GDAY ME GENNA!!! More #Life and more #Wisdom #Knowledge and #understanding a a it me G #14years and counting," he wrote.
Vybz Kartel loves his kids and always maintained a close bond with them even while behind bars. In October, the dancehall legend went HAM on Wendy Williams for disrespecting him and his son for skin bleaching.
Foota Hype Blames Ishawna For No Father's Day Love From His Son
Foota Hype gets no love from his son on Father's Day, but is Ishawna to be blamed?
Foota Hype vented his frustration on Father's Day after not getting Happy Father's Day wishes from his son Oshawn. Oshawn is the child Foota Hype shares with popular dancehall artiste Ishawna. Their break up was pretty public and dragged on for a while a couple years ago, with Ishawna alleging domestic violence while Foota Hype claimed she was unfaithful.
The Father's Day snub has left many wondering if the nature of the separation of the two dancehall celebrities has been affecting the relationship between his son and himself.
Foota stated on his Instagram live that he blames the adults living with the child for not making sure he was given his appreciation on Father's Day. However, Foota Hype expressed his undying love for his son and also shared an emotional video of his son celebrating his arrival. So it seems they have a good relationship it's just that wishes weren't sent Foota's way on Father's Day.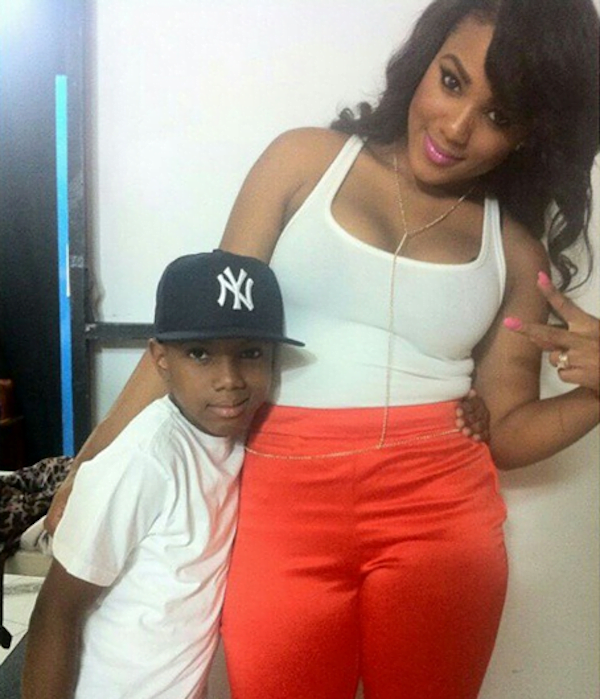 Should Ishawna be blamed? No, we just wish Foota better luck next year. It wasn't all bad news for the veteran selector as his daughter sent her wishes to her dad and even made a card as displayed on the entertainers Instagram.
"As I expected my daughter adori made my day I love my daughter and appreciate her mom for the voice notes and pics my daughter sent, I'm very disappointed I hear nothing from my son oshawn I don't blame him I blame who he is around but this is life he'll soon become a man soon and over stand everything," the veteran disc jockey wrote on Instagram.
Happy Belated father's day to Foota Hype and all the fathers reading this article.
Reggae Music Icon Conroy Cooper Of The Fab 5 Is Dead
Reggae is mourning the death of another icon, Conroy Cooper.
Cooper was found dead at his apartment in Kingston on Friday (June 14, 2019), his brother Grub Cooper confirmed. He revealed that the musician was last seen going inside his residence on Tuesday of last week. His landlord became suspicious when he did not see the elderly Cooper leave his apartment and called the police department who forcibly entered the premises and discovered his body in a state of decomposition. His cause of death will be determined through autopsy, which is scheduled for a later date.
Conroy Cooper is one of the original founding members of the famous Fab 5. He first got his taste of music after graduating from the Excelsior High School in St Andrew in the mid-1960s, where formed The Broncos band. The band was later renamed Fab 5 where they got a residency gig at Hotel Kingston on Half-Way-Tree Road. Cooper was also a member of the Fab 5 when the band appeared on Johnny Nash's 1972 album, I Can See Clearly Now.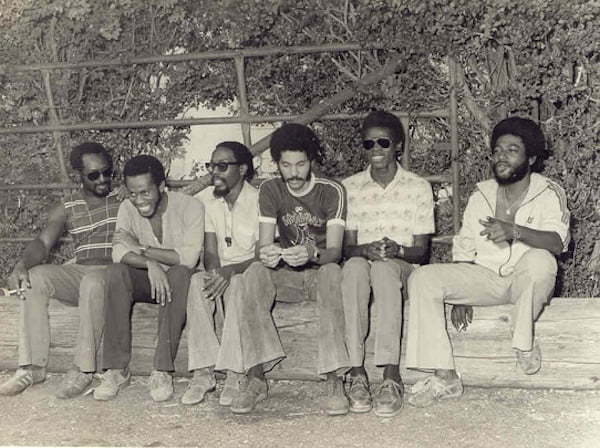 Cooper left the Fab 5 in 1978 to pursue his own solo music career as a talented keyboardist/organist.
"He always showed a great talent for music ever since he was five years old," his brother Grub said. "He always had a knack for music and always was ahead of most of his contemporaries during the early years. He was really, really highly skilled, and many people considered him a genius at the time, and some still did up until his death. His track record in later life musically was not so much as he was never in the music business full-time."
Grub also credited his brother for pioneering the "shuffle organ sound" that was popular in reggae at the time.
Top Dancehall Producers In 2019 (So Far)
The year 2019 marks the beginning of a new golden era of dancehall.
Since the beginning of the year, dancehall music saw the rise of some great new sounds from a variety of artists and producers across Jamaica. All the "hype" so to speak has been showered on the artists. Dancehall artists like Squash, Teejay, Chronic Law, and Jahvillani, just to name a few. Today however the spotlight turns to the producers behind some of your favorite bangers you listen to on your way to work or at your favorite weekly party.
The people who engineers dancehall beats (riddims) that allow our favorite artists to shine are just as important as the voices spitting those catchy rhymes. After all, Vybz Kartel acapella wouldn't be as enthralling without a beat from TJ Records.
Shabdon Records
First up we highlight Shabdon Records out of Montego Bay. His catalog this year boasts the hit project G6 Riddim, which is currently dominating dancehall's airwaves. The G6 riddim features Vybz Kartel's chart-topping single "Any Weather" also street bangers from Squash and Chronic Law.
Keep it up Shabdon Records limit is the sky
Dane Raychords
Next up we have a young producer as well, his label goes by the name Dane Raychords. Coming off a brilliant 2018 where he produced arguably the song of the year Rygin King's "TUFF," his momentum hasn't slowed since then. In 2019 he released the sport mode riddim, a collaboration between himself and K Swizz. Featuring dancehall artists like Munga Honorable, Chronic Law, Dovey Magnum and Daneray himself. This riddim can be heard bellowing from an onrushing car in any vicinity ( I literally learned some of these songs in traffic ).
Damage Musiq
Damage music is next up. The label has been making it's way in the music industry with street bangers from "Teejay, Tommy Lee and Ryme Minister over the years. This year, however, saw the biggest release in the collaborator's career with his "Conquest Paradise "riddim bullying the airwaves. Tommy Lee's "Blessing's" a monster hit amassing 14 million views and also Chronic Law's song "Bless me" is also a major hit cementing his brand even more in dancehall music. Damage is here to stay people.
Frenz For Real Records
Last but not least is Supa Mix from Frenz For Real Records. With the release of the Lifestyle Riddim came a whole wave of dancehall energy. People started arguing which song was better, Vybz Kartel or Chronic Law? Teejay's song was Teejay being Teejay, brilliant! DeMarco also featured on the riddim with a solid song as usual. It doesn't stop there young acts were also featured I WAATA, and Intense Jetlife also made an impact. "Da riddim yah BAD." BIG UP SUPA MIX.
Honorable mentions: Anjuu Blaxx, TJ Records, Hemton Music. Big up all of the producers who are on this list and all those who may even deserve to be there but aren't. Let's see if these producers make it on the second edition of our top producer countdown.
Dancehall dead? Dancehall what ?!