Drake has finally signed Popcaan to OVO Sound.
For years there have been talks of Popcaan joining Drake's label OVO Sound, but nothing was never solidified. The two artists have been close friends for years with both of them even getting tattoos to rep their respective camps. Poppy got himself an OVO tat, and Drizzy got himself an Unruly tat. Jamaicans have pretty much adopted Drizzy because of his love for the culture.
During his performance at the dancehall star's annual Unruly Fest on Saturday night in St. Thomas, Drake announced that he had made Popcaan an official OVO Sound member. "This is something we've been working on for a very long time, and I just wanna let everyone know that finally, officially 2019, Popcaan a sign to OVO label," Drake told the massive crowd at Lyssons Beach in St. Thomas.
Popcaan will now join artists like PARTYNEXTDOOR, Majid Jordan, Roy Woods, dvsn, Plaza, and Baka Not Nice, who calls OVO Sound their home. In addition to these well-known names, OVO also has producers like Noah '40' Shebib, Boi-1da, T-Minus, Mike Zombie, and Nineteen85.
Drake is a co-founder of OVO Sound, a label based in Canada that he founded with producer Noah '40' Shebib and Oliver El-Khatib in 2012. Drake and his team have since transformed OVO from being just a record label to a full-fledged entertainment brand which includes merchandise like their own OVO Jordans.
21 Savage Says 'Savage Mode 2' With Metro Boomin Is Coming Soon
21 Savage and Metro Boomin are finally ready to give us, Savage Mode 2.
At the end of his performance in Los Angeles, 21 Savage brought out producer Metro Boomin to end the show with him. The two have worked together several times in the past, including their 2016 mixtape Savage Mode. And it looks like the duo isn't done yet. As the two were wrapping up his set for the night, 21 Savage thanked the LA crowd before shouting out a "RIP" to the late west coast rapper Nipsey Hussle.
In a video that's been buzzing around the internet, you can hear the ATL/UK rapper scream "Savage Mode 2 is on the mother f**kin way!," just as he exited the stage.
21 Savage and Metro Boomin announcing that 'Savage Mode 2' is coming soon ? pic.twitter.com/cc5YUSMztn

— STRAPPED (@STRAPPEDENT) July 20, 2019
Savage Mode went certified gold by the RIAA according to Billboard, and featured standout hits like "X" featuring Future and "No Heart." 21 Savage teased sequel to the project in a 2016 interview with the Fader, claiming he and Metro Boomin had 20 to 30 songs left in the vault.
New music from 21 would be great, but some of us are still bumping his December 2018 album I am > I was. The album debuted at No. 1 on the Billboard top 200 charts, a first for the 26-year-old rapper. It's also good to see 21 Savage performing and dropping music amidst an on-going deportation case after ICE held him in detention back in February. ICE officials revealed that the rapper is a United Kingdom citizen who overstayed his visa when he entered the United States in 2005, news that came as a shock to the hip-hop community.
21 Savage and Metro Boomin dropped a single together in January 2018 called "Pause," a song that was previewed in 2015.
Megan Thee Stallion Files Trademark For Signature 'Hot Girl Summer' Phrase
Megan Thee Stallion wants us all to have a Hot Girl/Boy Summer, but she's here to get her coins too.
According to Billboard, Megan Thee Stallion began the process of trademarking "Hot Girl Summer." The phrase has become a viral internet craze and has been spreading throughout pop culture over the last several months. Thanks in part to Megan's "Hotties" fanbase, "Hot Girl Summer" has been used across memes, trending topics, battles of the sexes, Instagram captions, and more.
Fans began to put pressure on the Houston rapper to trademark the phrase once corporate brands like Forever 21 and even Wendy's were seen using it for promotional purposes.
Make it stop @theestallion

Please. pic.twitter.com/svVDodVWlG

— Diamond Brown (@HereIsDime) July 10, 2019
The Official Drink of Hot Girl Summer https://t.co/hypy2kVdTG

— Wendy's (@Wendys) July 9, 2019
Even other celebrities like Jada Pinkett Smith and Jordyn Woods have posed for photos using the "hot girl summer" caption. The move usually gets a stamp of approval from Queen Hot Girl Meg herself with a retweet or a repost, continuing to promote the self-empowering female movement.
The trademark was filed on July 10, Billboard said, the same day that Megan assured a fan on Twitter that a trademark was on its way.
The 24-year-old "Fever" rapper has used her platform both on social media and in live interviews to explain what exactly "hot girl summer" is all about.
"It's basically about women, and men, just being unapologetically them, having a good ass time. Hyping up your friends, doing you, not giving a damn what nobody got to say about it," Megan told The Root on the 2019 BET Awards red carpet. "You definitely have to be a person that can be the life of the party. And just a bad b*tch."
Reminder of what a Hot Girl Summer is truly about ? pic.twitter.com/5ZniIMNWmU

— Megan Daily (@HottieSource) July 12, 2019
Megan has been teasing a "Hot Girl Summer" anthem in the making, and last Friday dropped a hot girl summer playlist on Spotify. The playlist was made just a day after Atlanta rapper Future announced a "Hot Boy Summer" playlist. In response to the internet deeming him "Captain of the Hot Boys" (and even the City Boys) for his nonchalant attitude towards women in his music … and in real life.
Hopefully, Megan will have more luck than Cardi B did when she attempted to trademark her signature phrase "Okurrr." The application was denied by the U.S. Patent and Trademark Office.
Hey HOT GIRLS here's my HOT GIRL SUMMER play list on @Spotify ????? https://t.co/ORzVJzVKTX pic.twitter.com/hlb93Fwibj

— HOT GIRL MEG (@theestallion) July 19, 2019
Check out my #HotBoySummer Playlist on @Spotify https://t.co/IvWNi1ypM5

— FUTURE/FREEBANDZ (@1future) July 18, 2019
Comingggg https://t.co/agDD09QJnA

— HOT GIRL MEG (@theestallion) July 19, 2019
Yes mam it's been in the process ?? https://t.co/ZQfZbZNqhK

— HOT GIRL MEG (@theestallion) July 11, 2019
hot girl summer pic.twitter.com/AtfleYasqc

— Jordyn Woods (@jordynwoods) July 3, 2019
@theestallion's impact. Williamsburg you guys. Williamsburg. pic.twitter.com/BjihRG6CWs

— Brianna Holt (@BriannaNHolt) July 22, 2019
Dancehall Fans Thinks Spice Snubbed Koffee At Reggae Sumfest
Did Spice snubbed Koffee at Reggae Sumfest?
A five second video clip of a seemingly awestruck Koffee talking with Dancehall diva Spice, has seems to be on its way to setting off a controversial firestorm. In the clip an animated Koffee appears is grasping both of Spice's hands and speaking excitedly to her, as the Dancehall Diva gives her a radiant smile, and asks if she had performed as yet, her smile immediately disappearing and her face becoming dead serious as she turned from the teenager and headed towards the stage clad in performance attire.
The video had some tongues wagging about the teenage star's apparent humility and Spice's graciousness. "Queen recognize queen," sulphursivic wrote under one of the video which was posted by two separate music Instagram pages, while randy.leon.fotos posted: Koffee, you look star struck and it should be vice versa stay humble."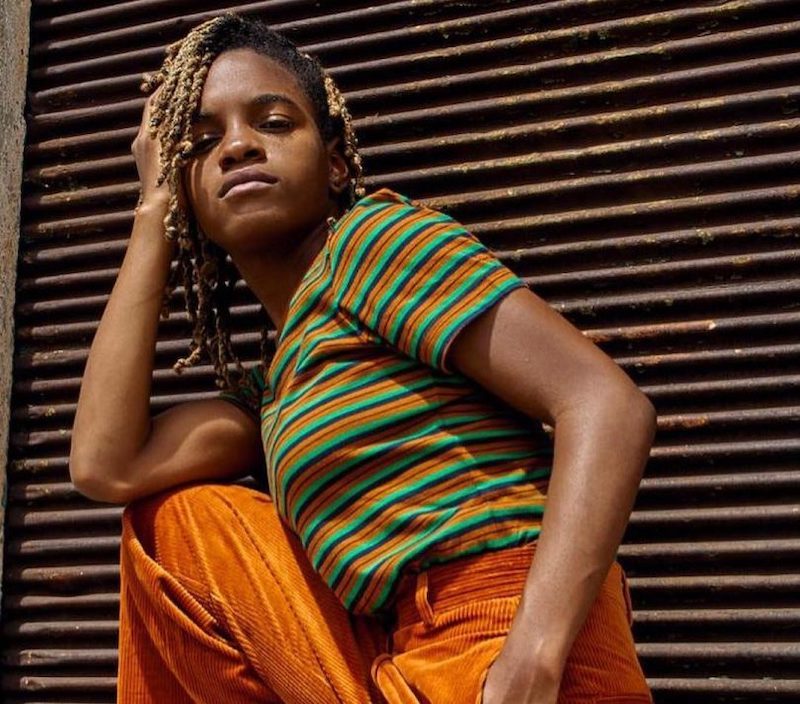 But not everyone was quite impressed with the interaction between the two, as some thought the dancehall Diva's body language showed that she was not too enraptured with the 19 year old and could not wait to leave her presence.
"She looked annoyed," another fan declared while Fulleyes added, "Spice looking like she not even into the convo; she gone be bigger than you spice so be humble."
"Damn, that smile was so FAKE!!!," another follower afrikanfood said in blasting Spice. On the other end of the spectrum, some of Spice's fans rose to her defence. "It just look like it was time for Spice to take the stage. Whatever was transpired, Koffee answered and Spice said 'alright babes'. Where's the negativity?" livi_x_love said.
Spice was also defended by rangeofficial who blasted the detractors for being hateful towards the 36 year old. "She ask Koffee if she go back up already Koffee answered then she said alright respect babes … everybody know seh if it was anything negative audio woulda big n loud and headlines woulda get it a run wid zas crise why… mi read deh lip deh asf!" she noted.
"Dem say when people noh like u dem geh u bucket fe carry water all if spice was putting food on uno table uno would have bite her hands same anyways. uno gweh n stop de gutta mentality full hatred and negativity," Curriedeon stated.
For angel_boo_cake, some Instagram folloers were too judgmental and overly ready to think the worst of Spice. "Too much haters in Jamaica big up yourself spice and big up yourself coffee keep on putting in the good works," she said.
Other commenters though, did no read much into the exchange between the two and thought Spice's countenance only changed because she was about to hit the stage and was only getting into performance mode.